Top 3 Best Grow Lights for Cactus [2023 Edition]
Not all of us have a green thumb. If you have a track record of accidentally killing plants, a friend may have directed you to get a cactus or some succulents instead.
"They're so easy to take care of!" they probably said.
While this is true, cacti trade their requirement for lots of water for lots of light instead.
Depending on where you keep your cacti, they may not be receiving enough light. They need very intense light, similar to the intensity of direct sunlight. Grow lights are often the only way to achieve the real exposure a cactus needs. This post aims to introduce to you the best grow lights for cactus.
This page contains affiliate links, and as an Amazon Associate we earn from qualifying purchases which means we receive a small commission when you make a purchase, at zero cost to you.
Our Top Pick
Jump Start 2′ T5 Grow Light System
Easily adjustable light height for growing plants
Great for African violets, other houseplants and for getting an early start with garden Vegetables
Sturdy, durable and energy efficient
Frequency:60Hz
Beginner's Choice
EZORKAS 80W Quad Head Timing Grow Lights
Auto turn on and off timing function
Red and blue led combination
9 dimmable modes
3 cycle timing modes
Suitable for indoor potted plants or indoor gardens
Most Popular
MARS HYDRO TS 1000W LED Grow Light
High-efficiency white led light
Low energy consumption grow lighting
Sunlike full spectrum led indoor growing
High reflective & noise free-fanless led grow system
Upgraded commercial led grow light
Best Grow Lights for Cactus
Jump Start 2′ T5 Grow Light System
Our Score
The Jump Start T5 System is an excellent grow light for many plants and a popular choice for cacti and supplements. It comes with a built-in timer that allows you to set a 12 hours on, 12 hours off schedule, ideal for cacti.
The light hangs from a 2 or 4 feet tube (depending on which one you buy) with legs on either side. As your plants grow taller, you can adjust the light's height with an easy-clamp system that doesn't require any tools. If you'd like a more extended setup, you can also purchase an extension kit.
Pros
Ideal for growing seedlings faster with 15-20% more lumens
Easy-to-use timer with no programming required
High output 6400 kelvins full-spectrum tube
Can provide more light to your plants due to an internal reflective surface
Cons
Somewhat fragile and if it breaks, you may have to purchase a new system
Height is better for shorter plants or batches of seedlings
EZORKAS 80W Quad Head Timing Grow Lights
Our Score
EZORKAS has produced a great grow light for many different environments, ranging from a greenhouse to your desk. It uses a powerful clip to grip any surface with up to a three-inch thickness, making it ideal for tables or a windowsill.
Its control panel allows you to pick from multiple features depending on the needs of your plants:
Switch: Red Light On, Blue Light On, and Both Red and Blue Lights On
Dimming: Choose between 9 dimmable modes!
Timing: 3, 9, or 12 hours at a time
The mix of red and blue LED chips contributes to more significant plant growth, vibrant colors, as well as improving photosynthesis and germination (flowers!) function. It has a 360-degree adjustable gooseneck so you can adjust it as your plants grow.
Pros
Lightweight design and clamp allows you to move it and use it in different places
Has a versatile timer so that you can grow other plants and not just cacti or succulents
Has a USB connector so you can plug it into your computer or the wall
Reasonable price means you can buy multiple if needed

Cons
Depending on the power adapter you use to plug in the grow light, the wattage may not be enough for your plants
MARS HYDRO TS 1000W LED Grow Light
Our Score
MARS HYDRO has satisfied the most enthusiastic cacti lovers with their full-spectrum hanging grow light. You can choose from multiple sizes and wattage, but the 3×3 and 1000 watt model will be sufficient for most hobbyists.
Its LED technology provides a high par/lumen output. You can rest assured your energy bill won't spike as it only consumes 150W. It has a highly reflective aluminum hood, which provides more light for your plants and more excellent heat dissipation, increasing your light's lifespan. It comes with a 3-year hassle-free warranty if this isn't the case.
Read our full review on MARS HYDRO TS 1000W LED Grow Light.
Pros
Full-spectrum lighting is best for all stages of plant life
Water-resistant
Low energy consumption compared to its output
Highly reflective aluminum hood

Cons
Slightly higher price range than other grow lights
Dimmer is somewhat tricky to use
Cactus Lighting Needs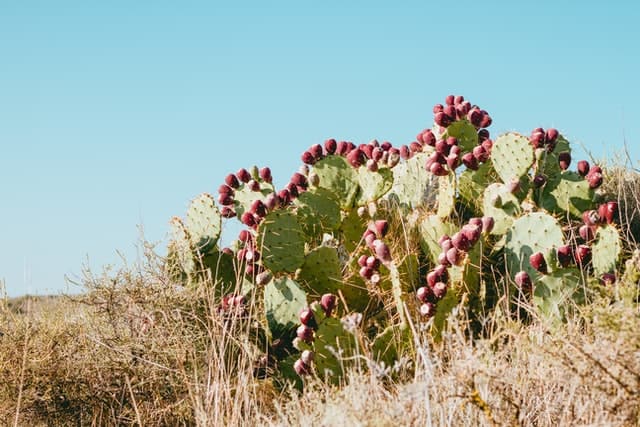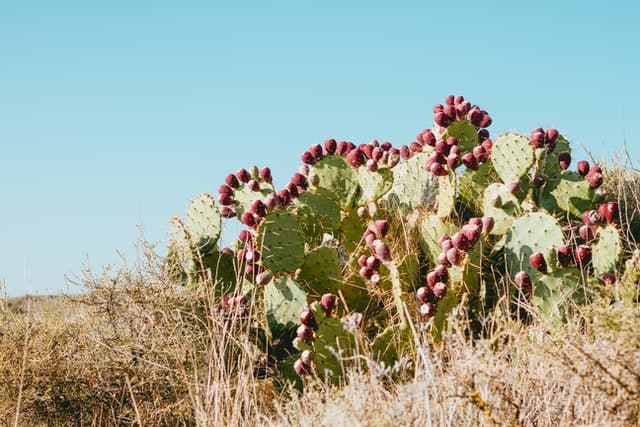 Succulents and cacti are highly adaptive plants and can typically survive in any location you put them in, but if you want them to truly thrive, grow lights are beneficial. Cacti, on average, require 20% more light than succulents.
Everything is best in moderation, though, and too much or too little light can be detrimental for your cactus. Sunburn on the prickly plants looks like a yellowing or splotchy area on the skin. Underexposure most commonly leads to etiolation, which is stretching of the stems and leaves.
So what does your cactus need?
The best practice is to research the specific plant you're caring for, but most cacti thrive when they receive between 10-14 hours of sunlight every day, and no more than that. When researching grow lights, look for these qualities:
The brightness of the grow lights: Using 2,000-lumen bulbs for 14 hours a day would emit the same exposure as the summer sun.
Power consumed by the lights: The more power consumed, the higher your energy bill will be.
The lights' color temperature: Measured in kelvins, cacti do well with a color temperature that begins at around 5,000 and closely matches sunlight.
Amount of heat radiated: Not to be mistaken with the color temperature of the lights, heat radiated from the bulbs can damage your plants, and must be placed the correct distance away.
Keeping these qualities in mind, here are some of the best grow lights for cactus that I have found during my research.
Shine Some Light on Your Cactus
Even if you've found a suitable place for your cactus and are happy with its growth, I know from experience that winter can be a challenging time for lots of plant owners. There is significantly less sunlight at a weaker strength than other seasons, and you could begin to witness unwanted etiolation in your cactus.
For the happiness of both you and your cacti, consider purchasing a grow light to supplement their growth.
If you're also into succulents, do check out our top 5 recommended grow lights you can get today.