How nice of you to visit our gardening blog! Surely you are wondering who actually is behind Succulent Alley.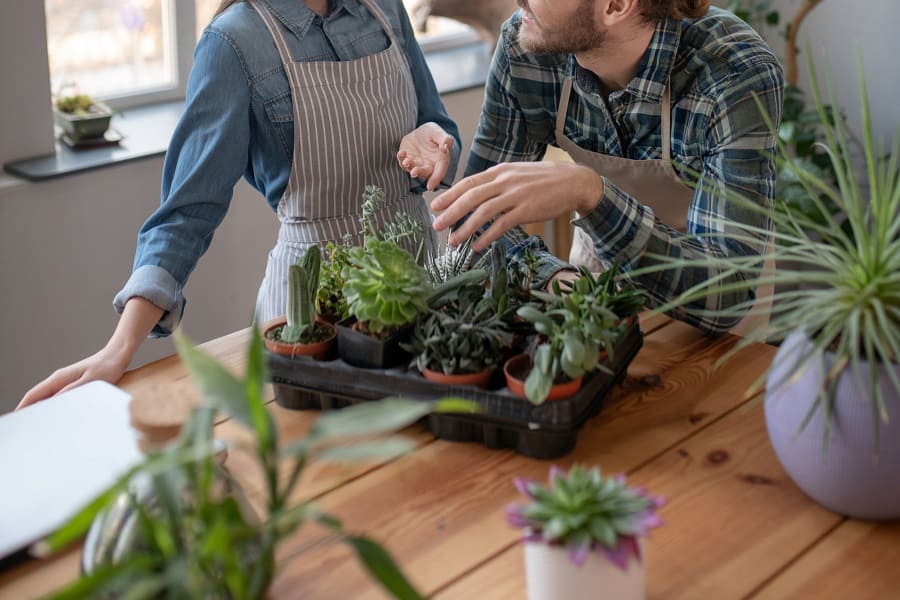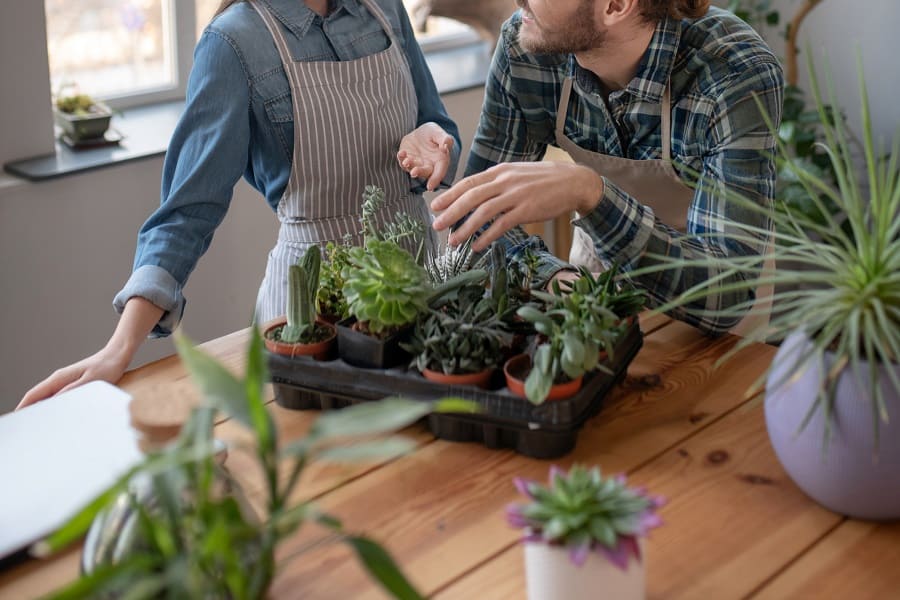 Evan
Evan loves to take care of all the technology, organization, and marketing. Without Evan, this blog would not have gotten off the ground. He is a very clever man who has an eye for what will work and what won't.
He takes his job seriously but never loses sight of how important it is to enjoy life while you can!
Janie
Janie is the biggest, most enthusiastic collector of succulents that you'll ever meet. She takes care of writing content for our website, communication, and taking care of all things succulent-related. Janie has an eye for anything beautiful – but her real love is in collecting those little pots full of plants that are just as cute as they are resilient!
What began with a few succulents ended in a hobby full of passion and laid the foundation for Janie's heart project Succulent Alley. In doing so, she was supported by Evan as a partner in both business and private life.
So, we started a small blog to widen the popularity of succulents and tell the world what makes us so enthusiastic about this special group of plants.
Our Motto
Our mission now is to bring succulents closer to the people, to share our passion with you and bring them into your home. Succulents convey a modern sense of style, joie de vivre and at the same time bring peace and relaxation into every room.
The blog should also work as easy access for 'newbies' to get to know more about these great plants and to be on hand with help and advice. Therefore, we not only answer your questions in the comments but are also there to help you via email.
Write to Us!
If you have any questions, wishes or suggestions, just write to us! We are always happy to receive a message!