ViparSpectra P1000 LED Grow Light Review [2023 Edition]
The P1000 is a full spectrum light that comes with IR light, is extremely efficient, durable, easy to control, and meets all your indoor gardening needs.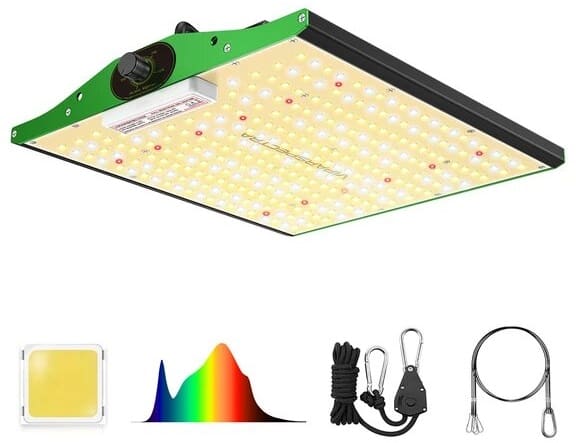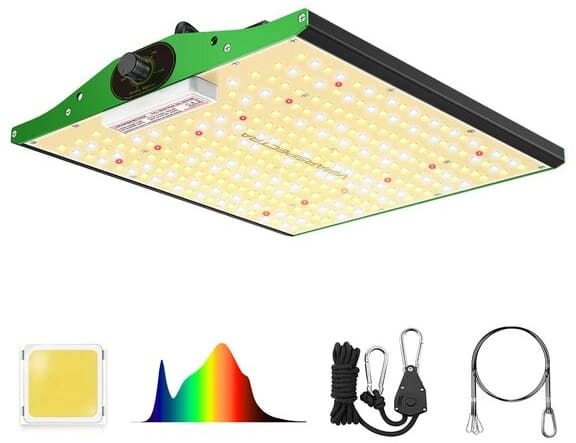 Indoor gardening can be very tricky. You have to make sure they get the right amount of water, air, soil, nutrition, and, most notably, light!
Since we are talking about indoor gardening, a natural source like sunlight is not a practical solution. For this, you are better off with a grow light. Grow lights can act as artificial suns and help plants conduct photosynthesis.
Because of the massive popularity of grow light, there are thousands of brands out there, making it very difficult to choose the right one. But in this article, we will be talking about one specific grow light that we believe is one of the best currently available, and that is the ViparSpectra Pro Series P1000 LED Grow Light.
Product Description
ViparSpectra is well known for creating grow lights and other essential horticulture equipment, and their latest Pro Series P1000 is undoubtedly loved by indoor gardeners.
The P1000 is one of their newest quantum board style lights that are budget-friendly and is scientifically engineered to balance out coverage & PAR output.
Features & Highlights
Let's take a look at some of the features the P1000 grow light brings to the table: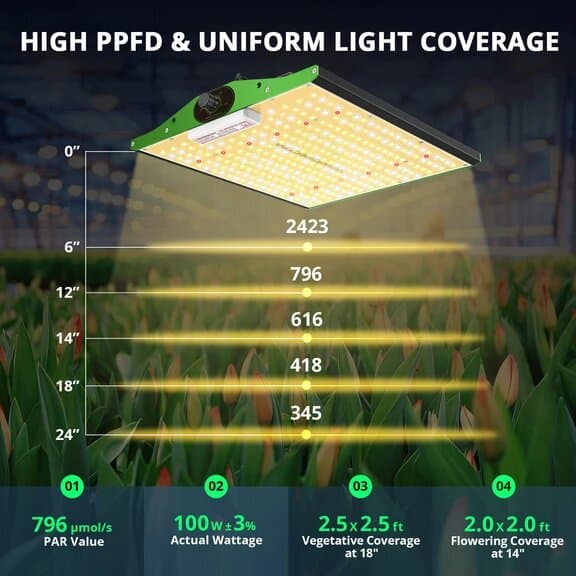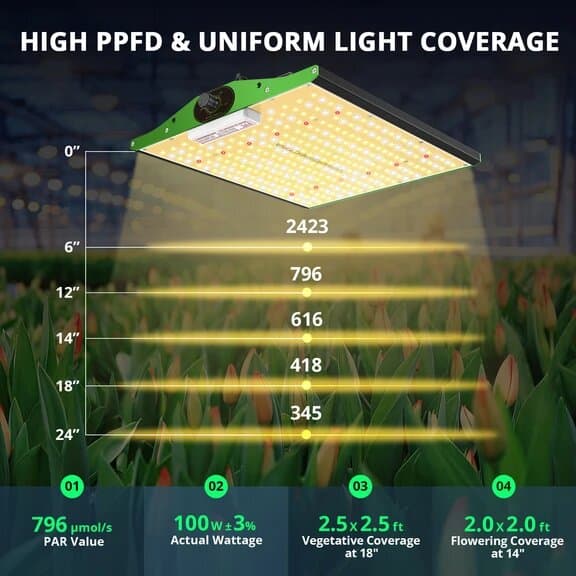 Technical Specification
Now that we know what the P1000 LED grow light has to offer, let's take a closer look at the light's technical aspects.
Highlights
Save more with the discount code "SUCCULENTALLEY" on ViparSpectra's website.
Product Details
The P1000 is exceptionally lightweight and weighs only about 5 pounds. It is comparatively smaller than many other grow lights, meaning you can carry it around and place it wherever you want.
When you turn it on, the light will turn on with only 5% of its ability, but you can spin the dimmer to increase its brightness. At maximum brightness, it is incredibly bright. So, it is advised not to look directly at it.
The light base has a gel coating that protects the light from moisture build-up; you will also be getting a 3-year warranty, so rest assured as this light will last a very long time.
Along with the light, you will also be receiving an easy-to-understand instruction manual, a hanging kit, and a 6ft power cord to hang the light at your convenience.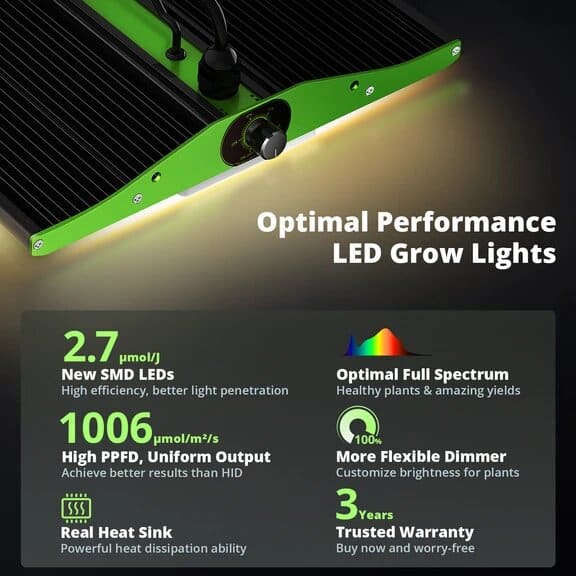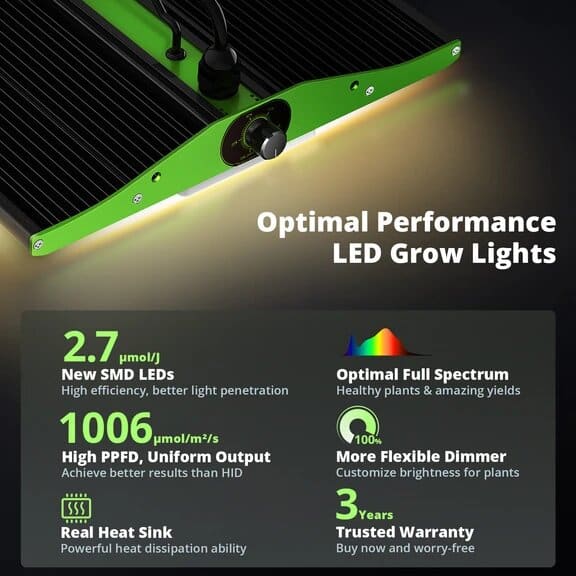 Pros and Cons
Now that you know all the benefits and cool features of this grow light, here are some pros and cons you should consider.
Pros
Highly energy-efficient and reduces consumption
It comes with a red and white spectrum to maximize efficiency.
Aluminum heat sink for increases life span
Easy to control the brightness level
Lightweight & portable
Gel coating protects the light from moisture.
Cons
Only slightly water-resistant
The surrounding temperature must be lower than 40℃.
Does not have UV lights
The Viparspectra P1000 really packs a punch when it comes to grow lights. It comes with the latest technologies, multiple functions, and most importantly, an affordable budget making it the perfect primary lighting system for your lush indoor plants and veggies.
*Use Discount Code "SUCCULENTALLEY" at checkout.