How Using Lava Rock for Soil Additive Can Seriously Improve Plant Drainage
Granulated, cooled lava gives home and garden owners a versatile natural product. Lava rock is at the beginning of a steep career as a powerful soil additive, vitalizing substrate component, reliable filter medium and creative design element. This guide explains why you should be using lava rock for soil additive.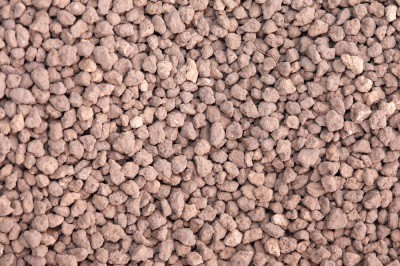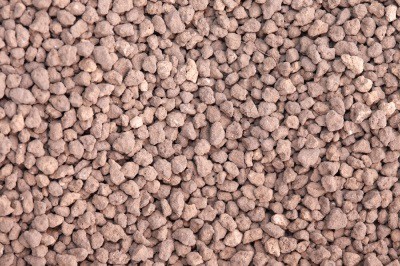 This page contains affiliate links, and as an Amazon Associate we earn from qualifying purchases which means we receive a small commission when you make a purchase, at zero cost to you.
The Essentials in Brief
Lava rock granules (see on Amazon) do not rot, are breathable and permeable to water
Lava rock granules are used to cover beds, and paved roads, improve the soil or simply as decoration
For indoor plants, 1 part of lava rock granules with a grain size of 2 to 8mm are used and mixed with 4 parts of potting soil
Where to Buy Lava Rocks
As a single substrate, lava rocks have so far rarely been found in retail. Most house and garden owners are familiar with this natural product as grit and as an additive in high-quality potting soil for cacti and Mediterranean plants. We looked around the local and virtual market and found the following purchasing sources for you:
Hardware stores: Home Depot, Lowe's, Ace Hardware, Menards and Wal-Mart
Other sources: Garden centers, landscaping companies
The best prospects for buying lava rocks from local stores are in late autumn and winter. Savvy hobby gardeners purchase lava rock granules in large quantities in big bags or as bulk goods at a significantly reduced price. Buyers who can drive up to the local supplier with a trailer for transport have a clear advantage.
What is lava rock used for?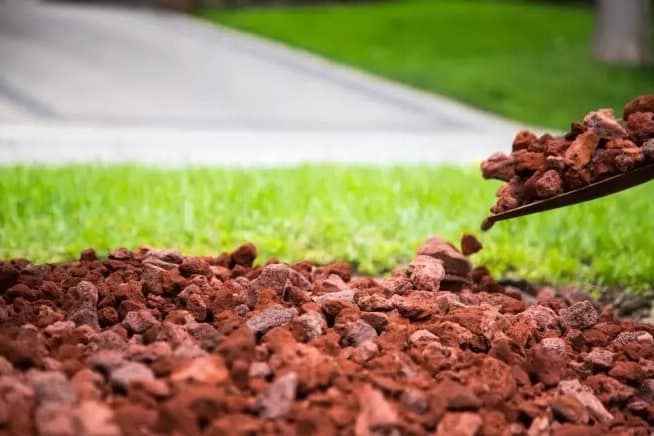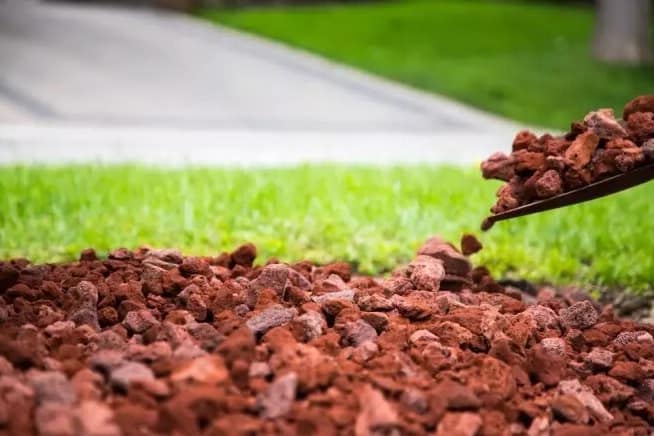 Born in the hot core of our planet, lava rocks impress with their solid properties. If cooled lava is crushed, a natural product with a wide range of useful application scenarios is created. Pore-rich lava rock has impressive attributes in its luggage. The inorganic material is, among other things, breathable, water-permeable and resistant to rot. The following table summarizes how you can use lava granules skilfully:
| Garden | Plant Care | Pond / Aquarium | Grit |
| --- | --- | --- | --- |
| Bed cover | Potting soil aggregate | Plant substrate wet zone | Road salt substitute |
| Path reinforcement | Weed suppression | Decorative element pond edge | Grit on snow |
| Soil improvement | Drainage in pots | Filter medium | |
| Design element | Water retention | Substrate in the aquarium | |
Uses of lava rocks
Lava rock fulfills its tasks with flying colors if you mix different grain sizes between 2 and 16 mm. The lava stones tilt and fit together more closely by themselves. This simple trick optimizes the use in the bed, as a filter medium, substrate or as spreading material.
Using Lava Rock for Soil Additive
Lava rock is the hobby gardener's ace up the sleeve for coping with numerous tasks and diverse problems. The natural product is hard-wearing, water-permeable, breathable, durable and has an insulating effect on the ground. Compared to sand, gravel, grit and crushed stone, lava rock is lightweight and easy to spread. With all the plants in the garden, lava maintains a harmonious coexistence without conflicts. The following list gives an insight into common areas of application for lava rock in the garden:
Weed suppression in beds, under hedges and trees, in grass pavers
Soil loosening as an aggregate in compacted, waterlogged earth
Plant base for roses, shrubs, conifers, vegetables, flowers, perennials
Floor fastening for access routes, driveways, work routes, seats
Heat storage releases stored heat to neighboring plants at night
Erosion blocker prevents soil erosion during heavy rain and thunderstorms
In summer, lava rocks act as a mulch to reduce the premature evaporation of irrigation water. This keeps the garden soil moist and cool for longer, which your plants really appreciate.
Lava Rock for Plant Drainage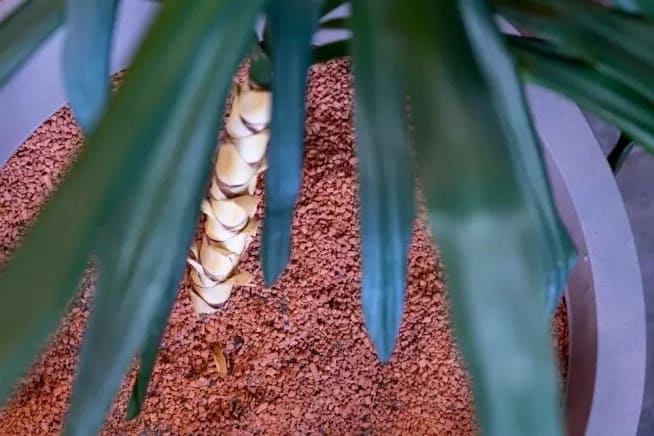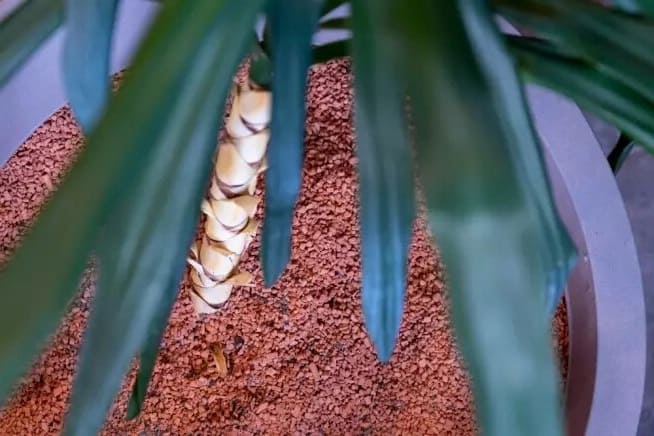 If lava rock comes into play as a substrate component, plants and gardeners alike benefit from numerous advantages. Potting soil becomes loose and airy if you add a few handfuls of lava rocks. If you occasionally forget to water, the porous grains will release stored water to the plant roots. Accidental overwatering does not result in damaging waterlogging if a layer of lava rock lies on the bottom of the vessel as drainage.
Use lava rocks in grain sizes from 2 to 8 mm as an aggregate for the substrate of your balcony and indoor plants. As a rule of thumb, this ratio has proven itself: 4 parts potting soil, 1 part lava rock. Before planting, cover the bottom of the pot and container with a one-inch layer of lava rock. Ideally, cover the drainage with a water and air-permeable fleece. This gardener's trick prevents substrate crumbs from settling between the lava rocks and negating the drainage effect. Furthermore, the inorganic natural product remains clean so you can use it again after repotting.
FAQ's
What is lava rock?
Lava rock is a purely natural product, created from solidified lava. Its outstanding properties include low weight, good water permeability and high mineral content. Furthermore, lava is completely odorless and does not rot. These attributes make lava granules the ideal soil improver, aggregate for potting soil and grit in winter. The material is very popular as a filter medium for ponds and aquariums. Last but not least, colorful lava granules are useful in creative garden design for natural ground reinforcement.
How do I correctly use lava rocks for weed control?
The knowledgeable use of lava rocks against weeds is based on a combination of correct grain size and appropriate layer height. A grain size of 8 to 16 mm has proven itself in the garden. Spread the mulch 6 to 8 cm high in the bed for effective weed control. Coarser grains and thinner layers leave weeds with too much leeway for growth.
Pro Tip:
Lava rock is well on the way to displacing classic bark mulch as a natural ground reinforcement. The natural product does not rot, is odorless, hard-wearing and does not release any nutrients into the soil. A wide range of warm colors makes lava rock mulch the ideal design element if you are planning a front yard, a prairie garden or a farm garden.