6 Plants Gift Wrapping Ideas You Should Try For Every Occasion
Including a plant as your gift will make you think about how to warp the potted plant nicely and unnoticeably with the receiver. Plants are one of the unique gifts you can include in your lists of gift ideas, and they are gorgeous gifts for your friends, family, or loved ones with health benefits. Anyone who receives plants as a gift will be so happy, and rest assured that they will appreciate the one who gave it to them. Although for the one who will wrap, it will be exciting and need a little artistry.
Did you know you can turn a plant into a fabulous gift using anything you already have at home or in the office? All you need to do is to gather all your arts and crafts materials and start to work with your artistry and creative imagination. With all of your materials gathered, you can turn your plant into a surprising present.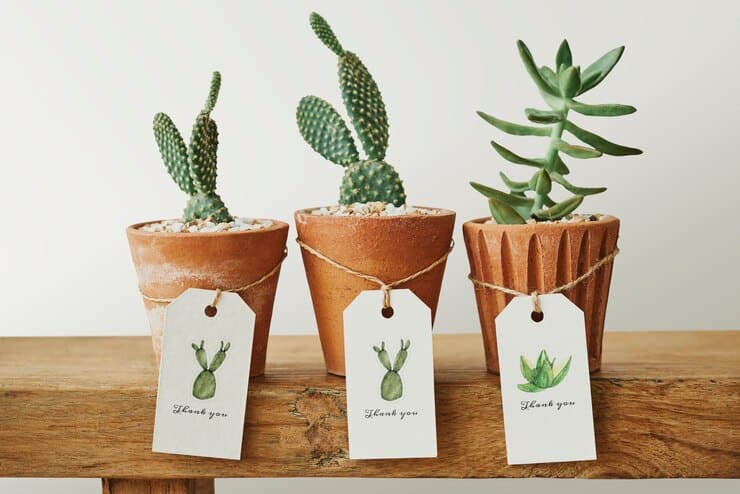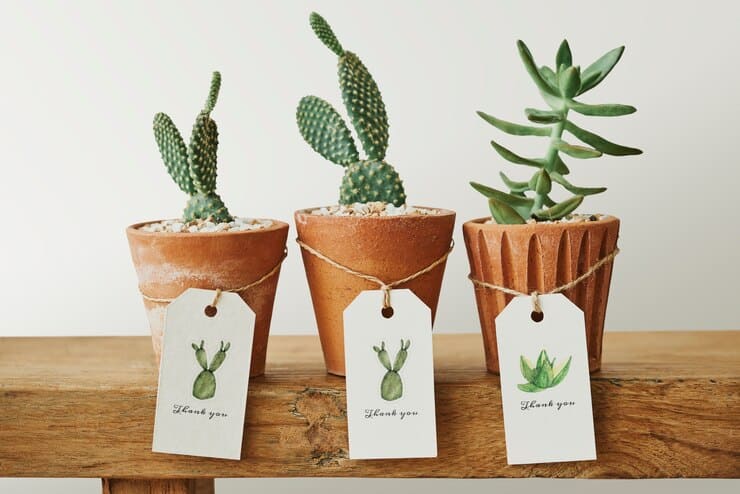 Ideal Materials for Plants Gift Wrapping
If you are still doubting what you have, your on-hand material will help you achieve the luxurious look of your present, and this article will help you put everything into reality. Being excited with overflowing energy will make your work more stunning and creative because you will aim for more to make your present look luxurious. What's good about wrapping a plant as a present; it is a universal gift; you can give this as a birthday gift, a wedding gift, an anniversary gift, a graduation gift, or even on Christmas eve. A present with health benefits and serves its purpose.
1. Foil Wrapper
If you use foil for wrapping a plant gift, that will be a good choice. Aside from the stunning shining color of the foil, minimal designs will work on it. Covering the pot with the shinning foil makes your plant look luxurious, but if your plant is small as the watermelon peperomia, you can cover the whole plant and add the big ribbon on top to make it look classy. Remember that choosing the same color for your ribbon and foil will not produce very nice results. If the foil has a design, you can look for a plain ribbon, but if your foil is plain, adding a colorful ribbon will help your wrapping foil look stunning.
2. Cloth Wrapper
If you have a piece of cloth that has a unique or wonderful design, you can use it as a gift wrap, especially for your potted plants. Using a cloth wrap, you can add minimal designs; rest assured that it will also work on this type of gift wrap. If your gift uses a cloth wrapper, it will be a one-of-a-kind gift, and they will notice that the wrapped present comes with effort and love. You can cover the entire plant and add some dimension before adding the ribbon at the top to make the gift look elegant. Before covering the whole plant, make sure to give the present to the receiver that day after you wrap it up because the plant also needs air and light. Even if the plant is drought- or medium-tolerant, prolonged covering with a   cloth will prevent it from getting the necessary quantity of light.
3. Paper Wrapper
To all gift wrappers, paper is the most common and easy material to use if you want to achieve the elegant look you want for your present. This paper wrapper will be one of your best choices because it will be easy to make the wrapping trick into the potted plants, and it can add an aesthetic look to your favorite plant, especially if it's a small plant. The receiver will be happy with the one you made because paper wraps nowadays surely stand out.
4. Brown Paper Shopping Bags Wrapper
If you have lots of paper bags from groceries, that is perfect for your DIY design to make a gift bag out of a recycled shopping bag. All you need is a white pen for the extraordinary drawings and words you want to add or write to make it look more new and festive. Prepare the colorful ribbons to finalize the overall look of your fabulous gift bag made out of recycled paper shopping bags. And you're ready to present your stunning gift, which is also appropriate for all gift-giving occasions or events.
5. Flower Box Wrapper
In this gift wrap idea, you can use real flowers, origami flowers, flowers made of drinking straws, or ribbons. This flower box is perfect for lovers of floral designs and even for those who are plant parents. Surely they will love the fantastic idea of adding the flower to the gift box. You can place the flowers on top of the box to make it look more elegant and like you are looking at a field full of beautiful flowers. It melts your heart when you receive a present that shows effort, time, and creativity.
6. Water Cellophane Wrapper
If you want to give plants, fruits, or vases as presents, this water cellophane wrapper is perfect for your item to wrap. You might think it is weird, but when you try to add this wrapping idea to your gifts, it will look elegant and fantastic. Aside from the bright colors of water cellophane, it is easy to wrap your gift; because it is cellophane-made, you don't need to fold and paste on the edges; all you need is a ribbon or tape, and that's it.
In General
Whatever type of gift wrap you use, as long as it comes from the bottom of your heart, everyone will love and appreciate it. Every gift is much appreciated, whether big or small. The size of the presents doesn't matter. It's the thought that counts.