23 Types of Trailing and Hanging Succulent Plants [With Pictures]
If you want to bring plants home but don't necessarily have a green thumb, do not be sad. You can still live in the company of some gorgeous plants without worrying about not caring for them every single day.
Succulents are your perfect companion. They are beautiful and yet low in maintenance. Here are 23 hanging succulent plants that can instantly elevate your home and workspace.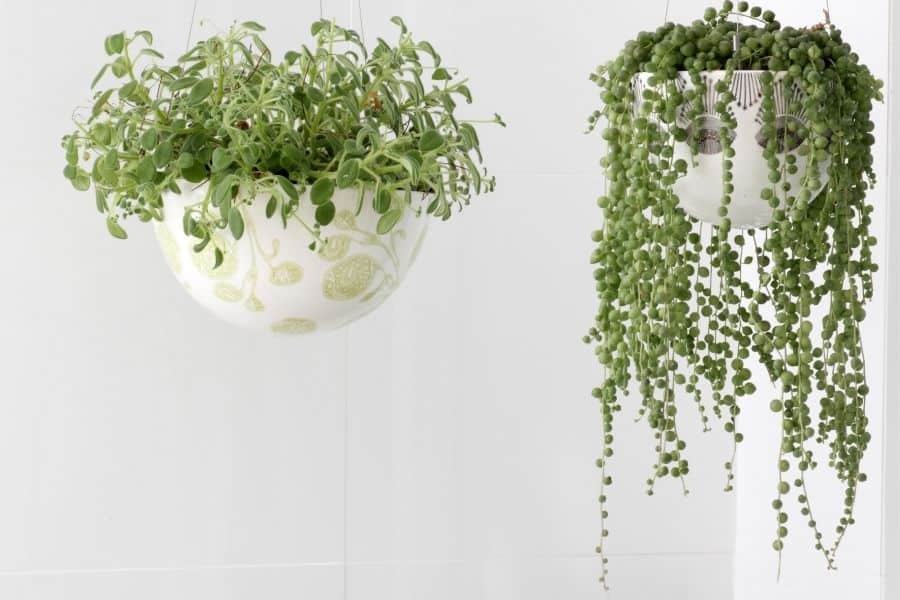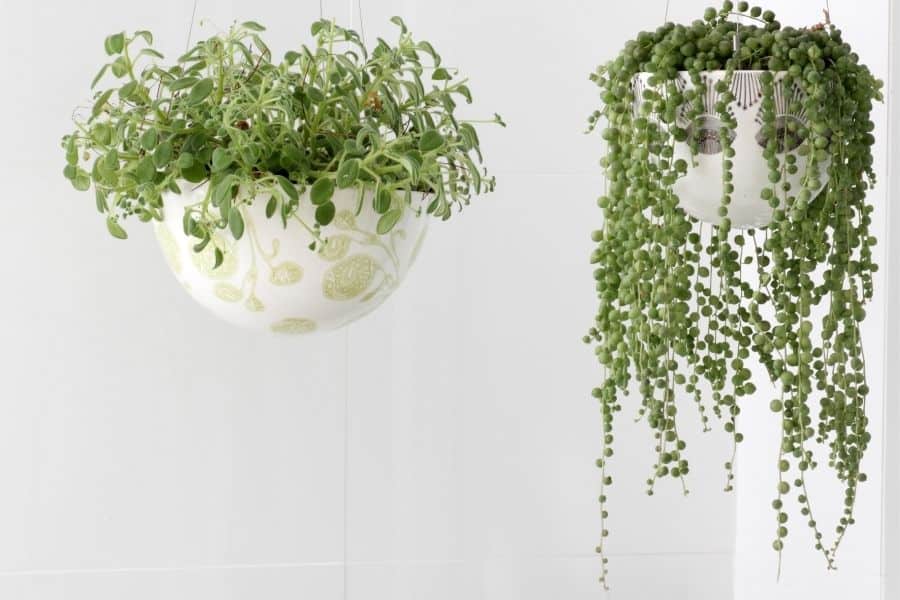 1. String of Pearls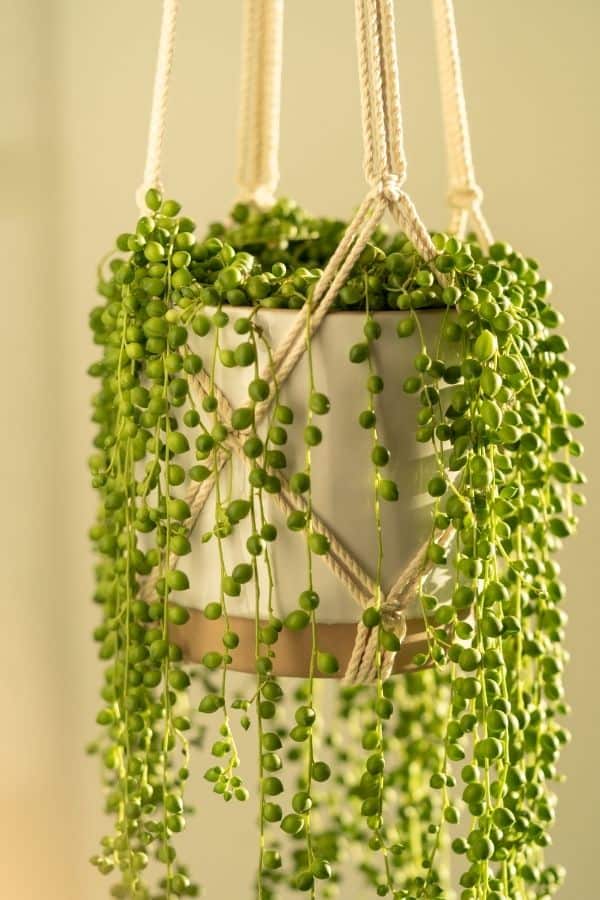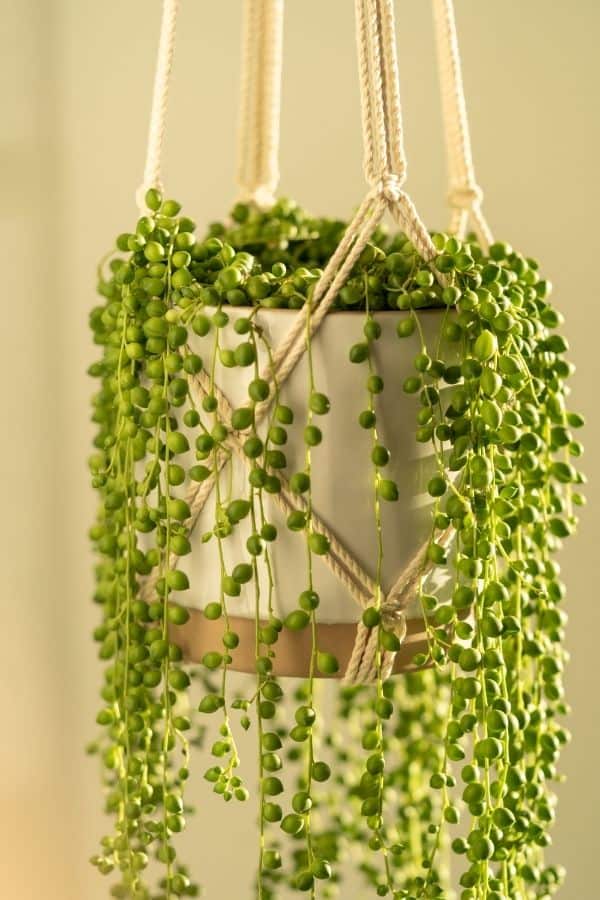 One of the most beautiful succulents, the string of pearls falls to the floor creating a dense mat resembling pearls string together. As opposed to the angular leaves of most succulents, these leaves are spherical and dense.
You can get it here.
2. String of Tears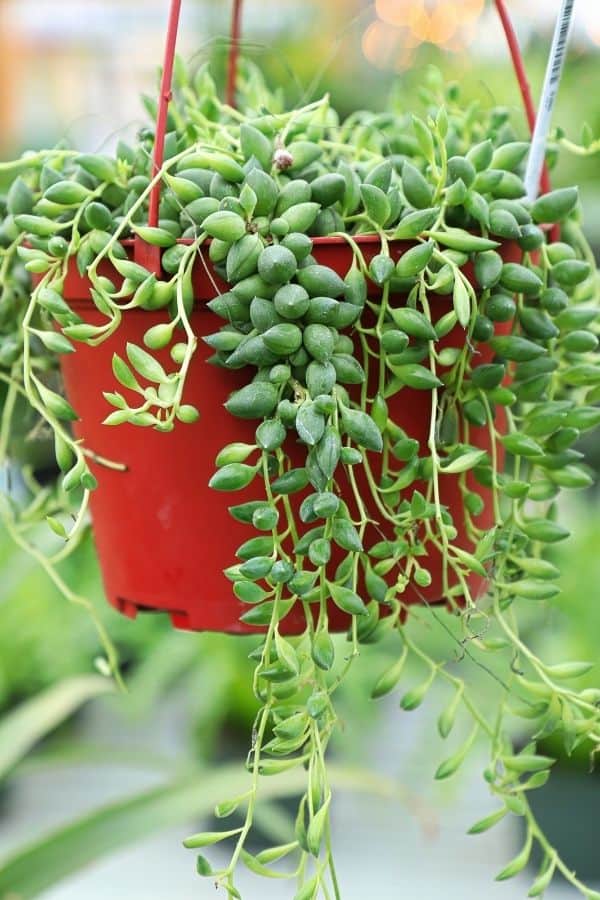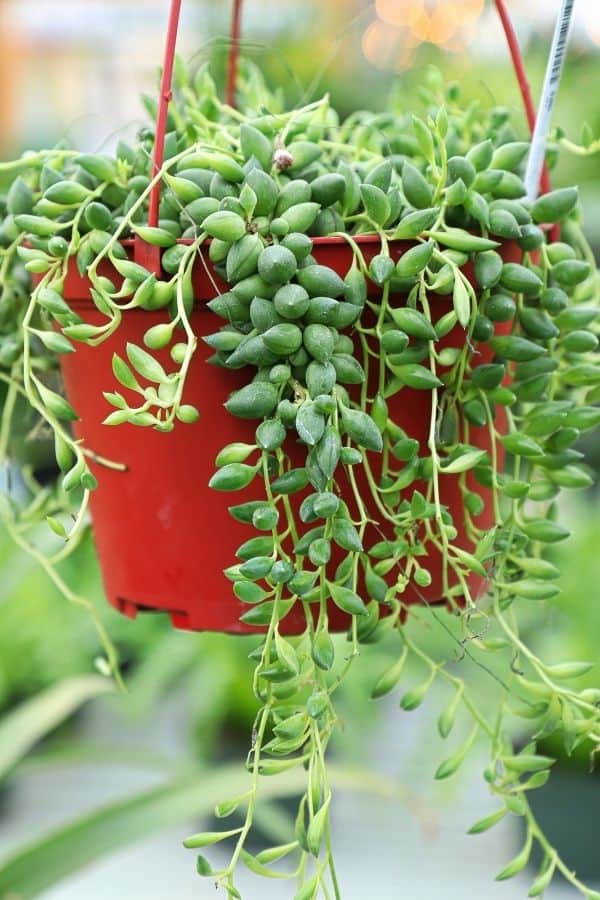 A South-African native variant, this succulent has a creeper-like quality to it with its beautiful, glistening tear-shaped leaves that create dense foliage as they grow. It comes in several colors ranging from green, which is the most common, to even shades of pink and purple.
Available here.
3. String of Watermelons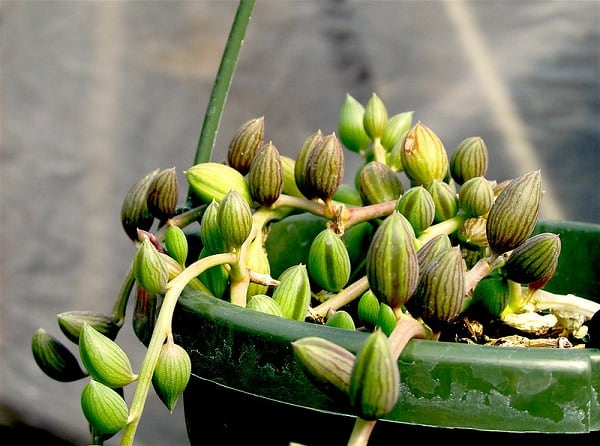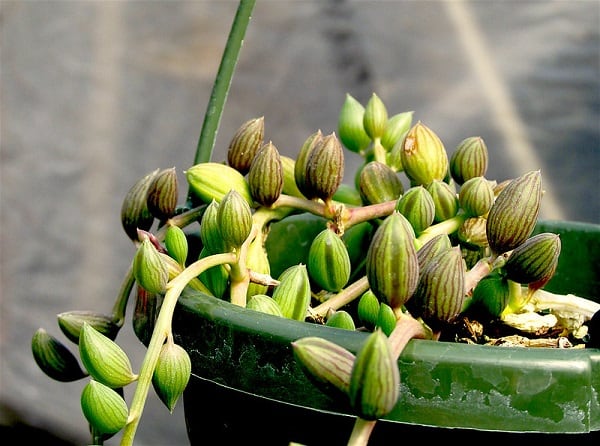 A vining, low-growing succulent, string of watermelons is distinguished by its color combination of pink and green resembling a watermelon. If you want to visualize it, imagine small watermelons strung together in a dense mat.
You can get this here.
4. String of Dolphins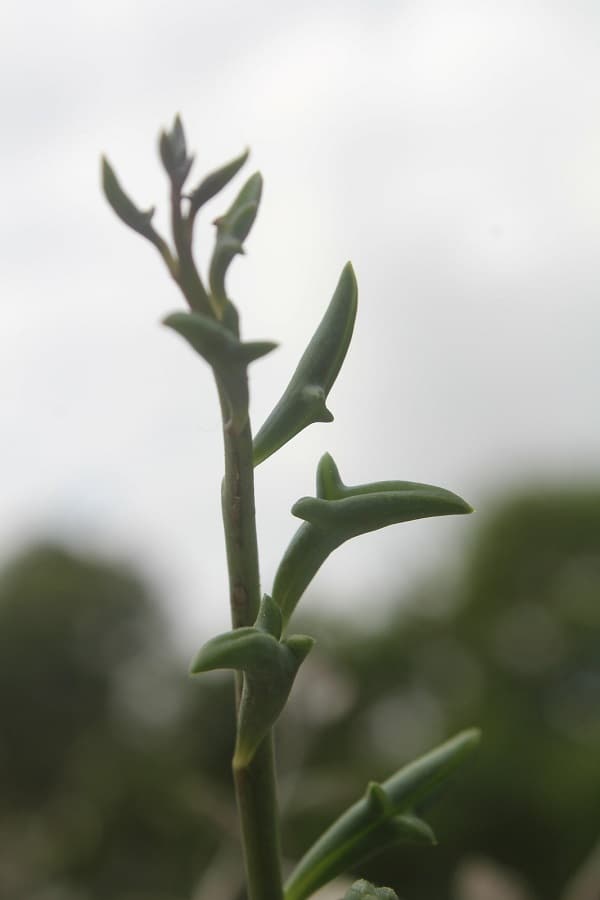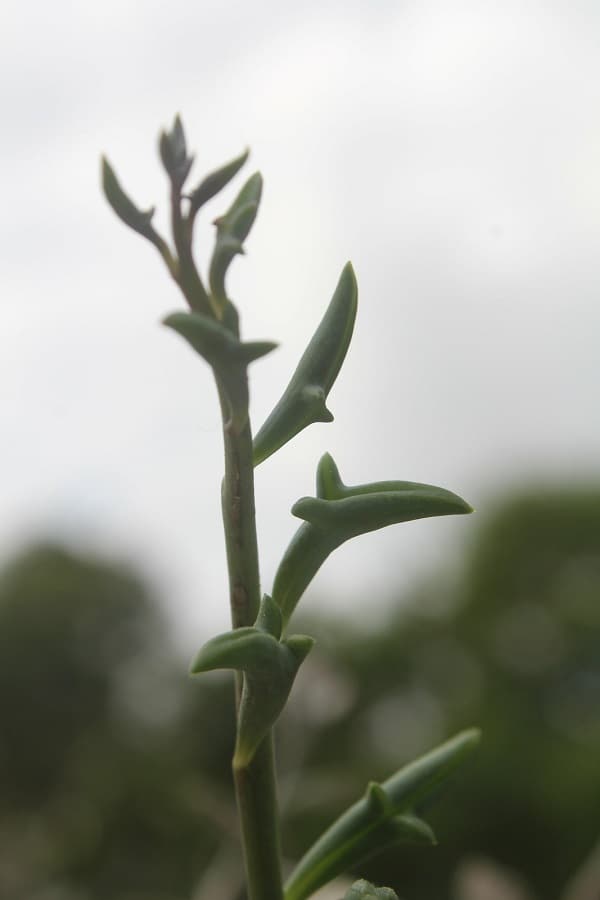 Fancy having dolphins at your home? You must head out and get yourself a string of dolphin succulents. These plants come with a long, hanging tendril and leaves that resemble dolphins. Put it in a white pot and hang it on your balcony. You won't need any other accessories!
Succulents Box is selling it here.
5. String of Bananas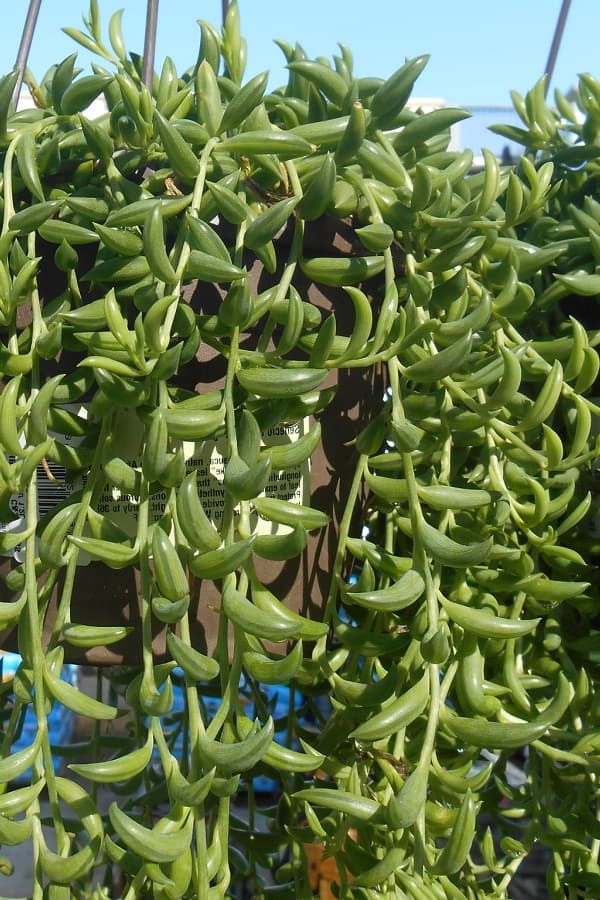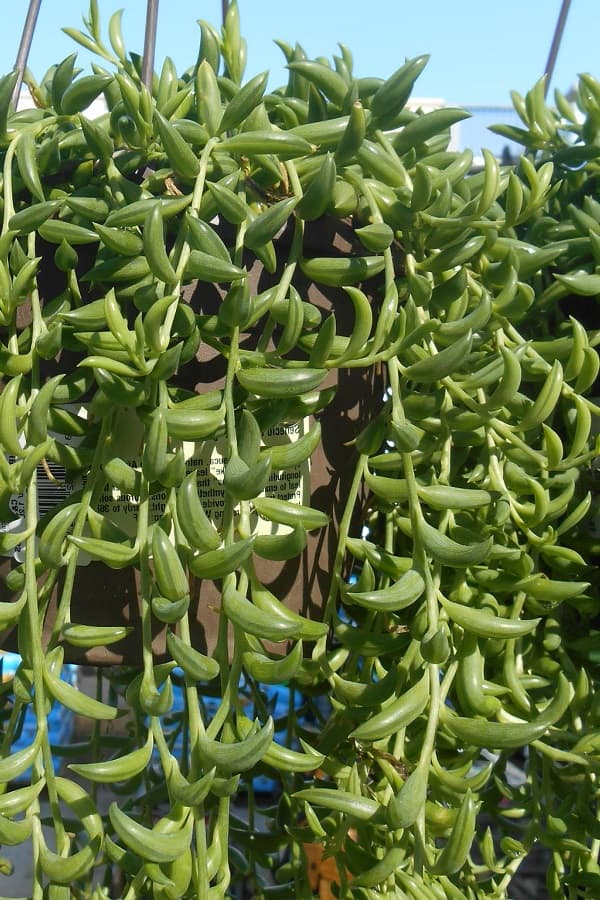 Imagine a string of miniature bananas woven together and hanging from your balcony. Doesn't it evoke a vivid picture? This is a fairly stiff succulent and you may expect it to grow to a foot long. It grows fast and you would see its trail faster than its density. Propagating the string of bananas is easy as shown here.
You can find them here.
6. String of Hearts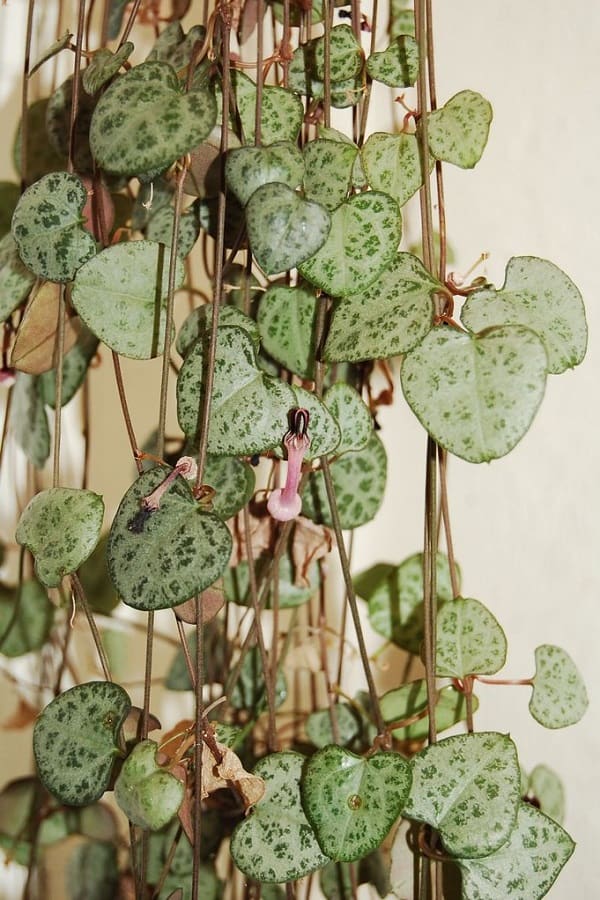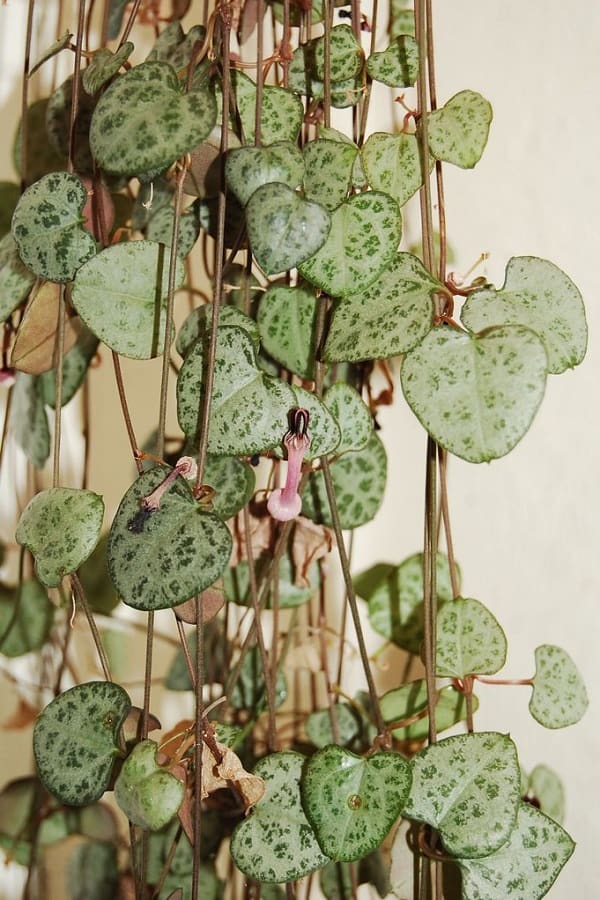 This is reminiscent of an age long gone by because of its vivid texture. The leaves are stunning and have a dreamy quality to them. The shades are gorgeous and the leaves are bathed in a combination of violet, pink and green. The variegated string of hearts succulent is too good for words.
You can buy the String of Hearts here.
7. String of Coins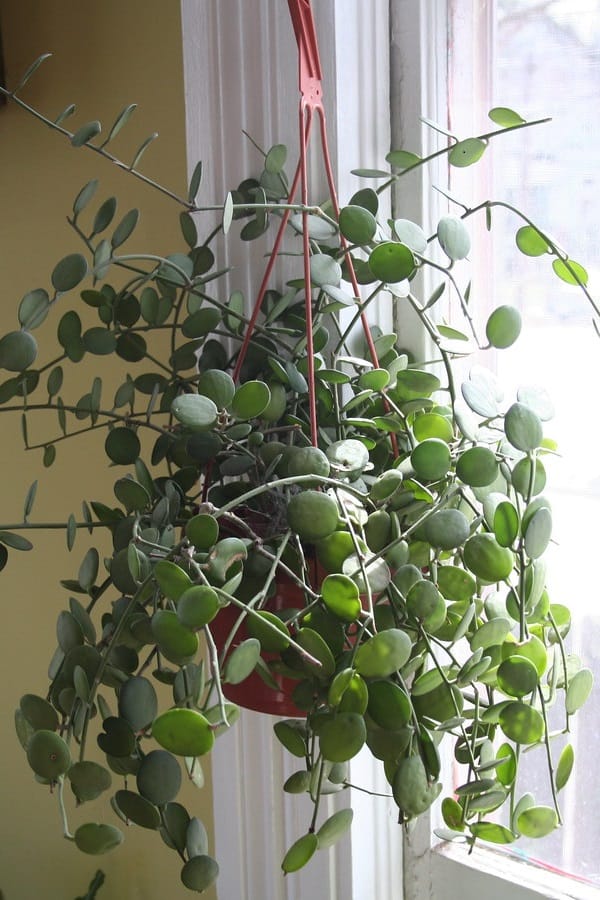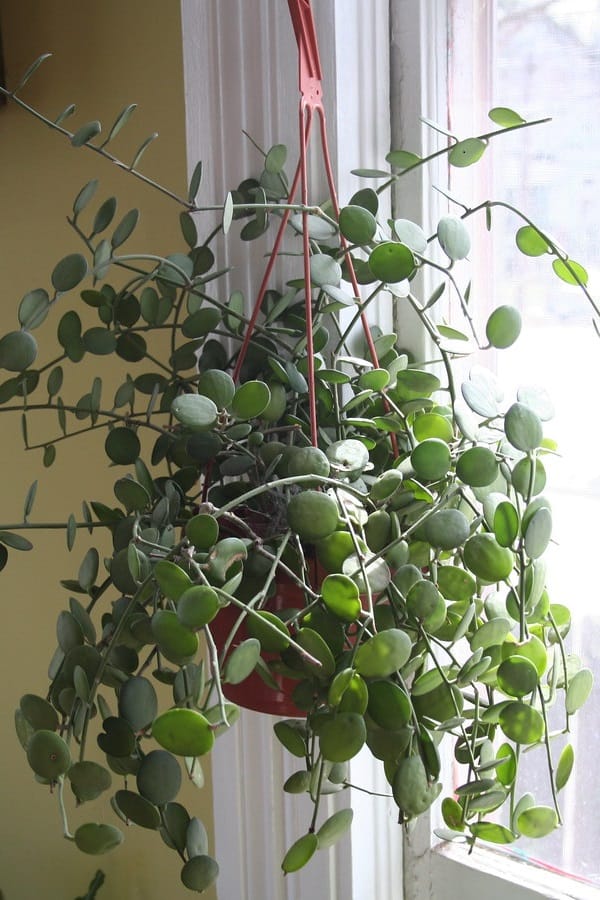 Similar to its brethren in qualities, this plant is distinguished by its leaves which resemble green coins strung together. We wrote a post on how to care for the string of coins plant.
Check it out here.
8. String of Turtles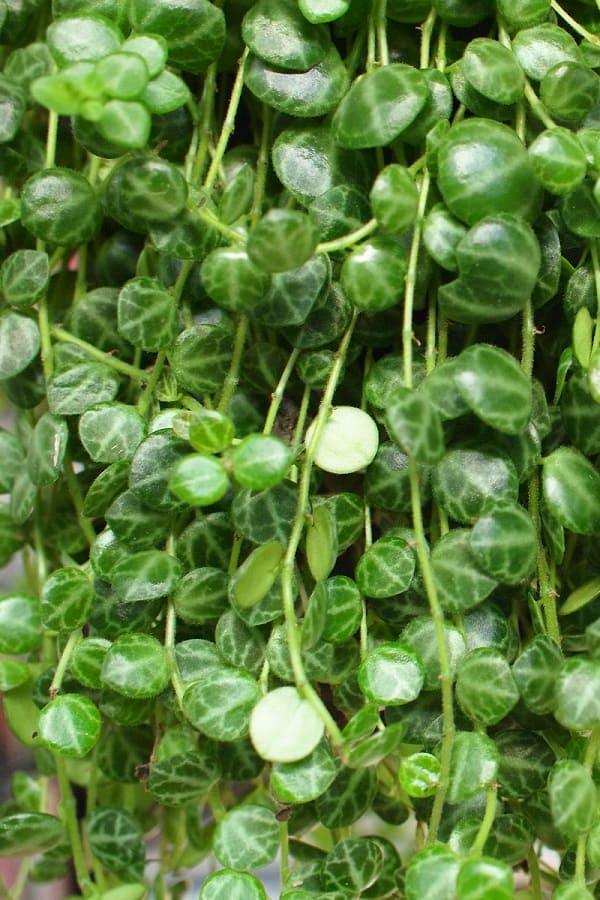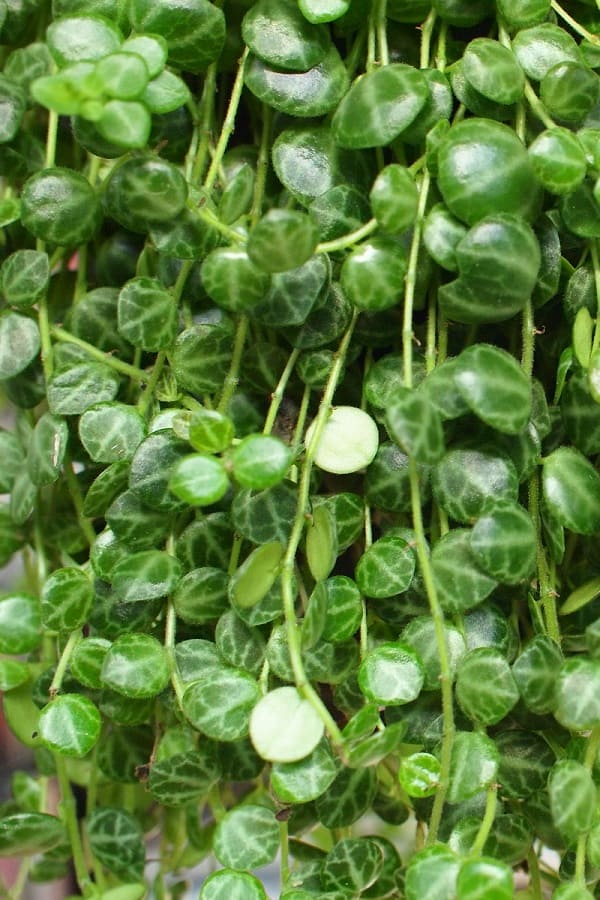 One of the most exquisite succulents in the string family of plants, the string of turtles has beautiful green leaves which are dotted making them look beautiful and unique.
Shop this unique succulent here.
9. Burro's Tail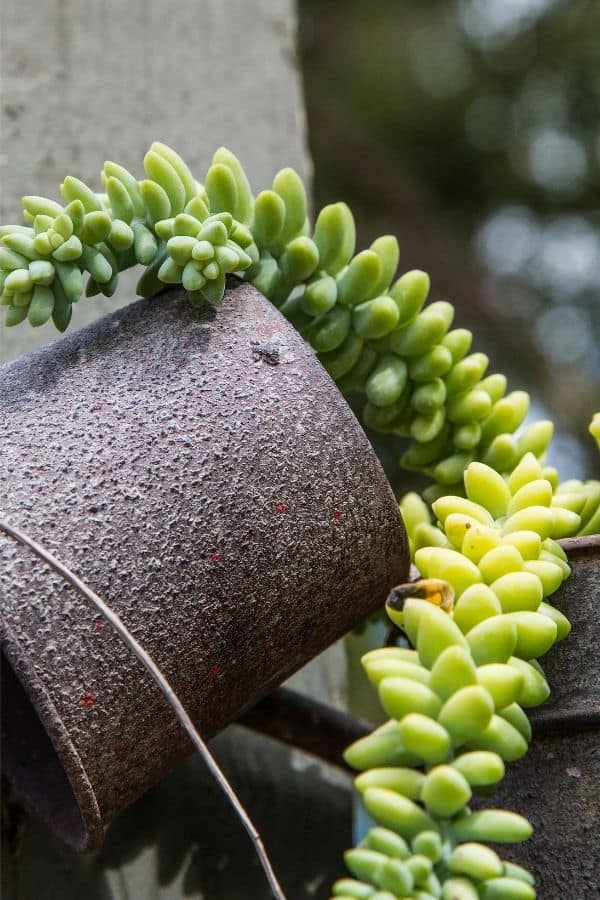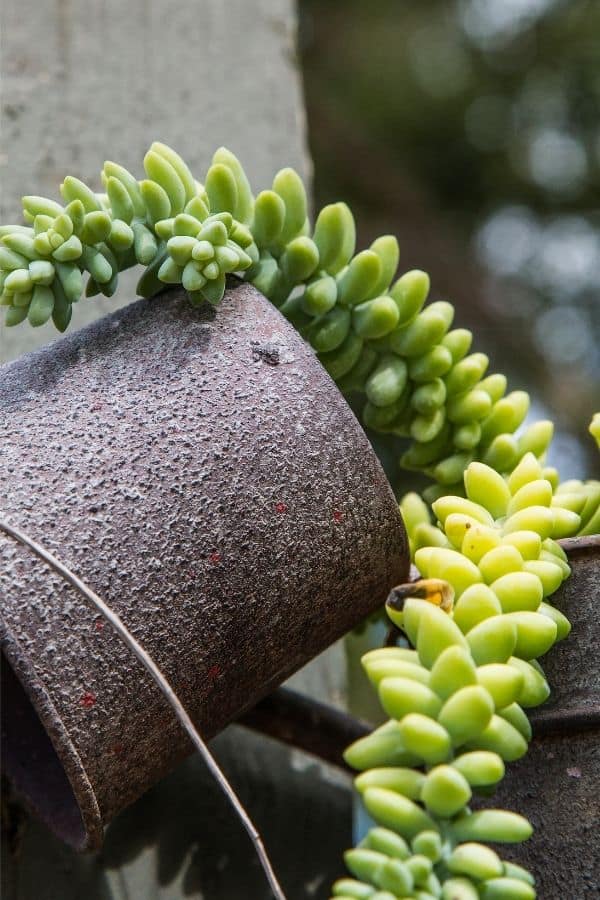 When I saw Burro's for the first time, I almost thought grapes are strung together. This succulent thrives in warmer climates and can instantly perk up your indoor and outdoor space.
Commonly available, especially here.
10. Ruby Necklace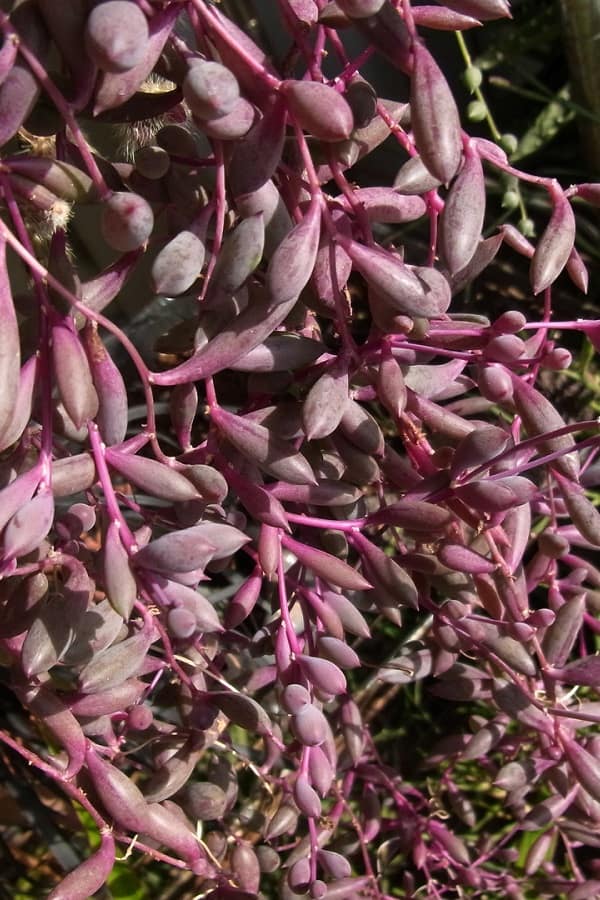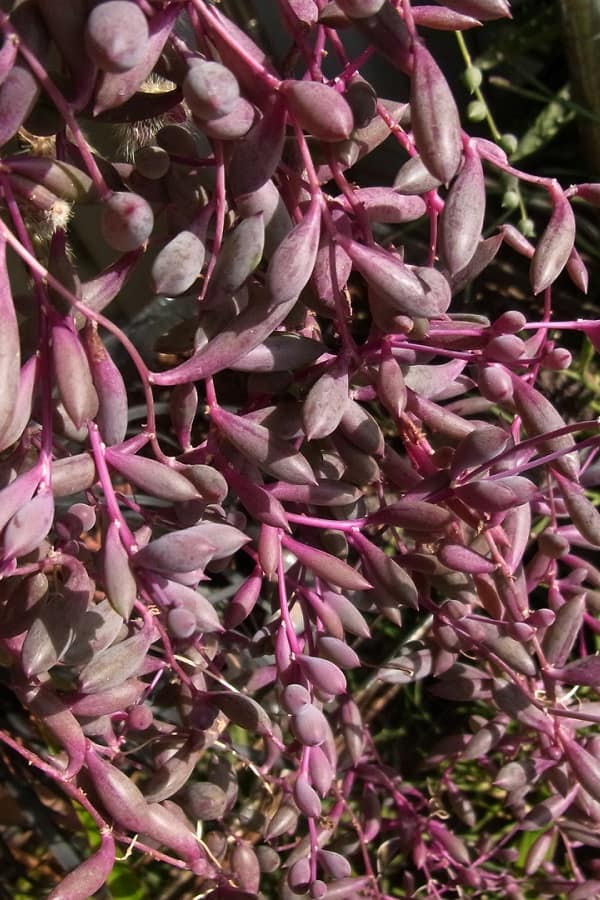 This is one of the most popular hanging succulent plants that you can see adoring several balconies and terraces. It has a reddish-purple stem and leaves that are oval. A beauty!
Get them here.
11. Crassula marginalis rubra 'Calico Kitten'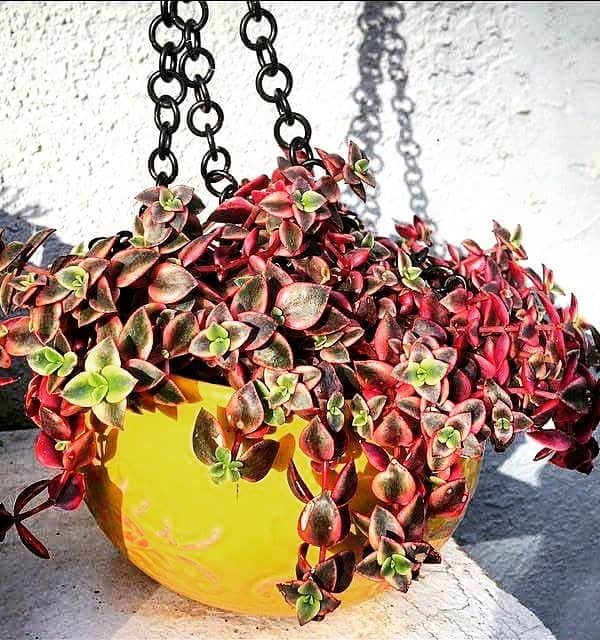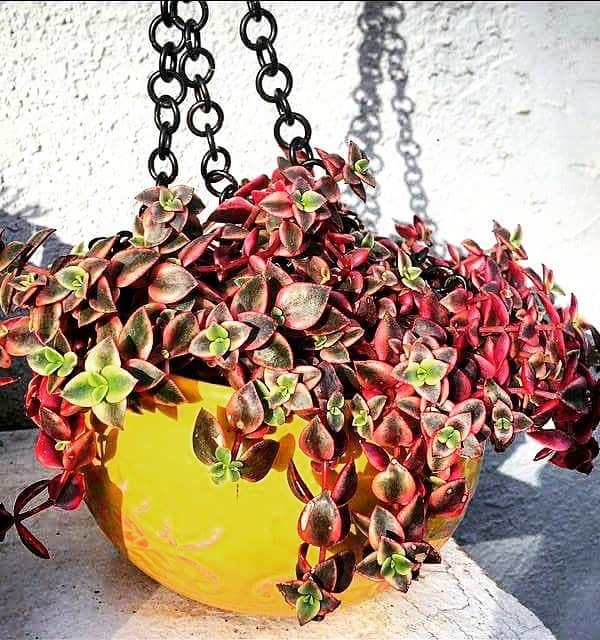 This succulent comes in vibrant shades of cream, green and pink and looks breathtaking. They look particularly stunning in the sun and the light emanating from them can make you feel alive!
12. Peperomia 'Ruby Cascade'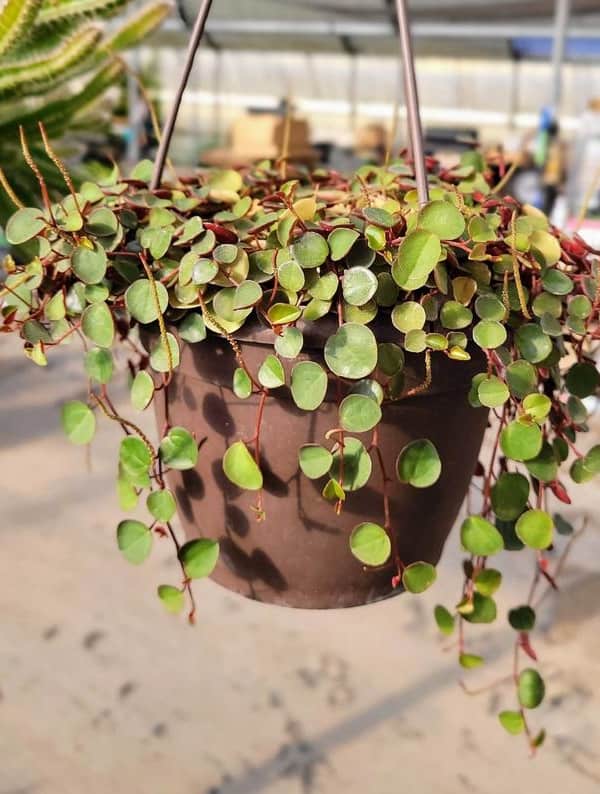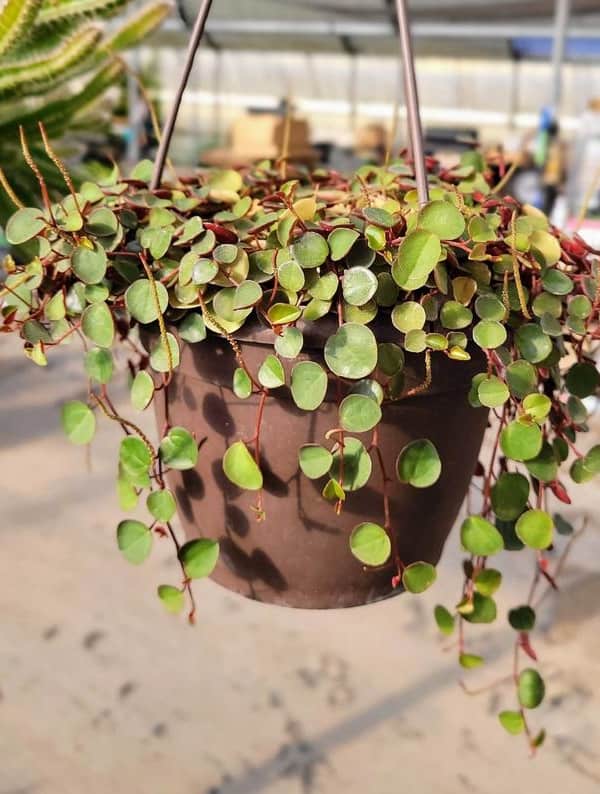 This isn't a pure succulent variety but has been used as such for a long time because of the many qualities it shares with other succulents. It comes with dark leaves that create dense foliage.
I found them selling it here.
13. Cotyledon pendens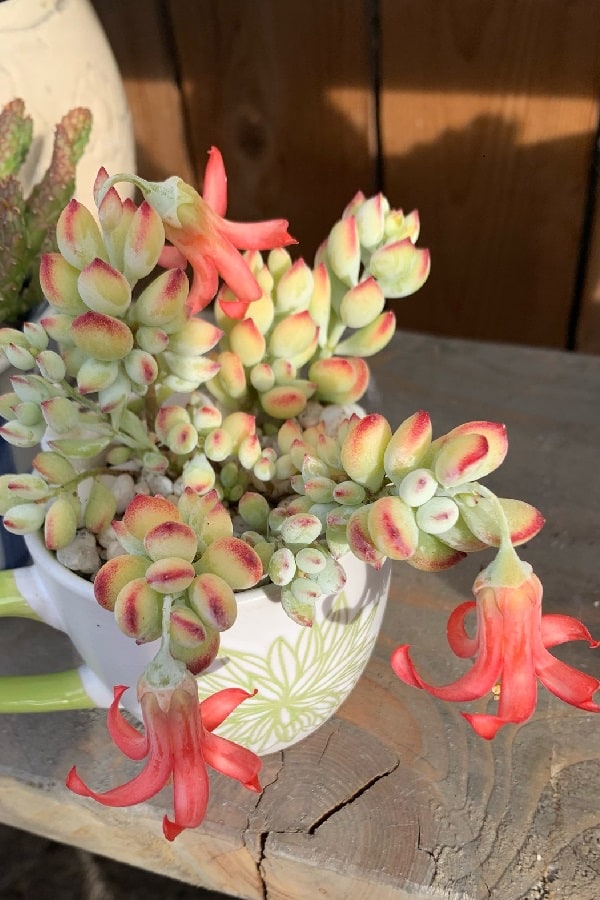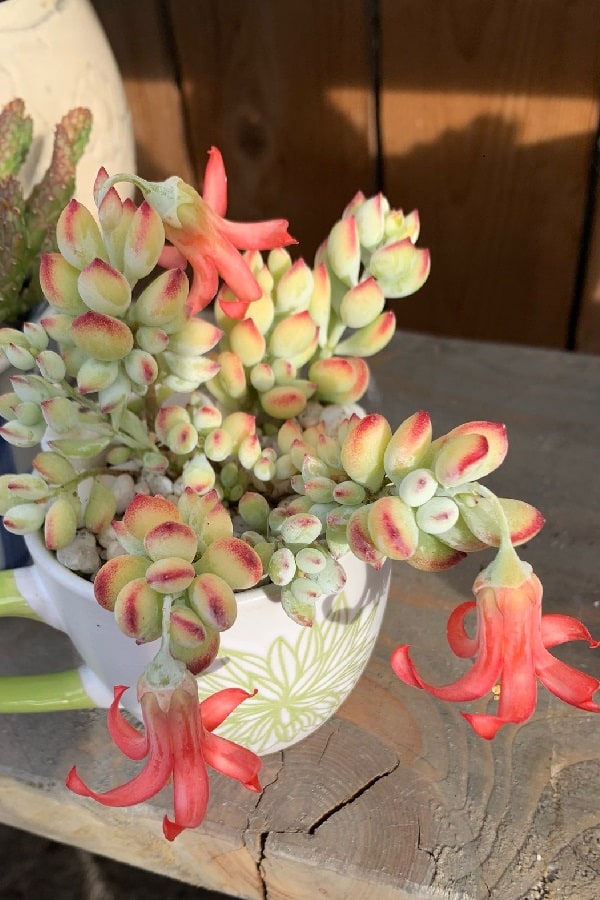 The pearly green leaves cluster of this succulent blooms gorgeous orange flowers adding a distinct charm to this plant. The leaves are messy and crowded and the flowers blooming therein create an aura of regality.
You can get one for yourself here.
14. Aptenia cordifolia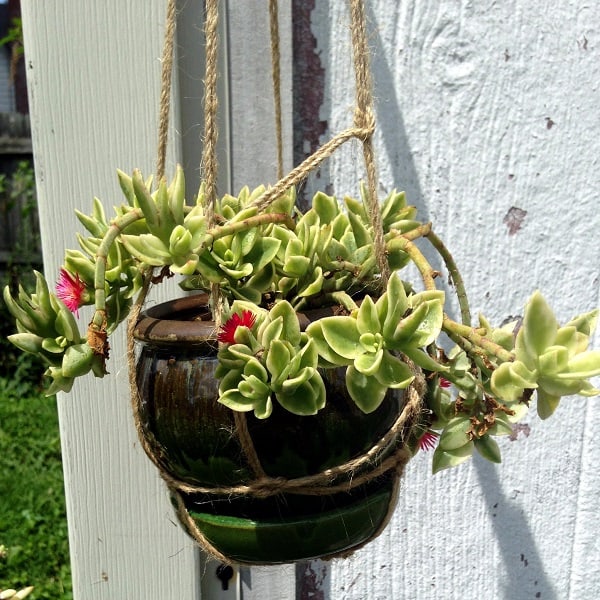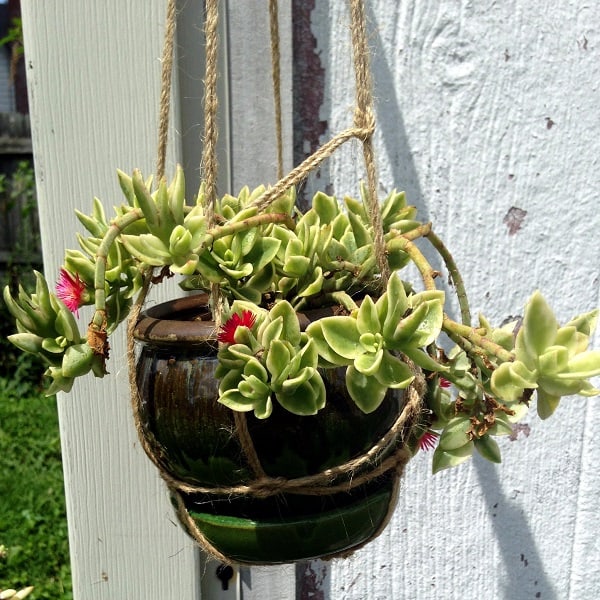 Hailing from the ice plant family, this succulent consists of heart-shaped leaves and small, pink flowers. In some places, this plant is also used for its anti-inflammatory properties besides being used as a great ornamental plant by many across the world.
Buy this beauty here.
15. Trailing Jade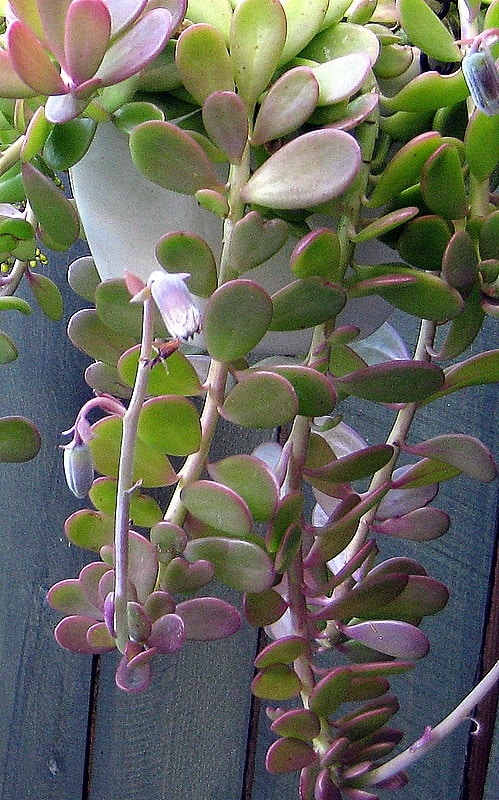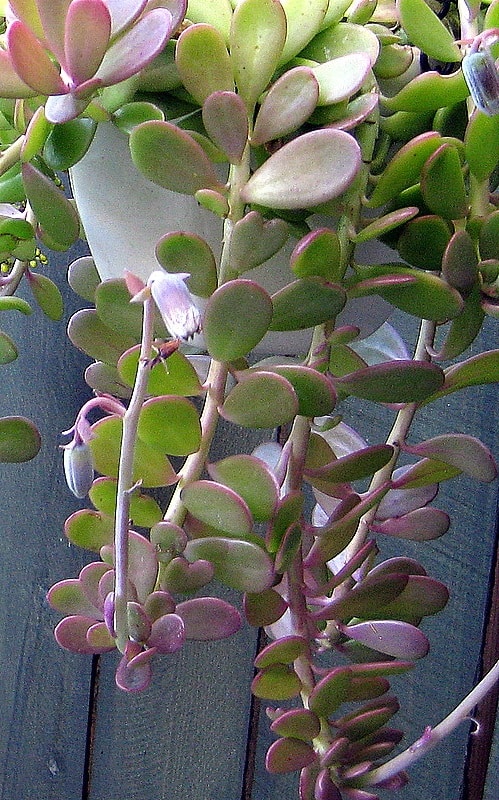 Originally from Africa, this succulent is characterized by its large oval-shaped leaves that look beautiful when hung. The emerald leaves are exquisite and the best part about this plant is that it is very easy to grow and nurture.
We love the trailing jades from Succulents Depot!
16. Sedum Little Missy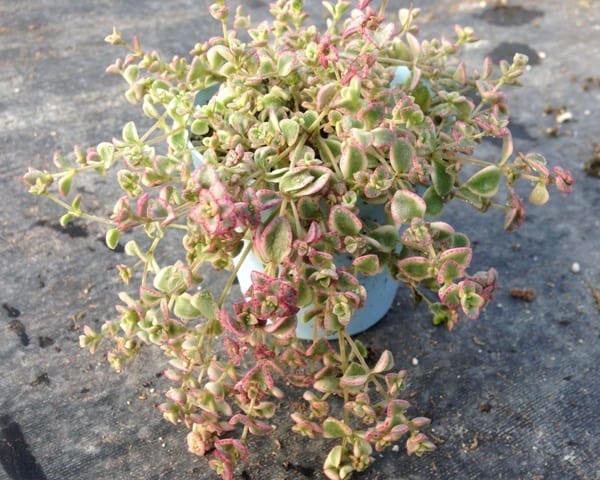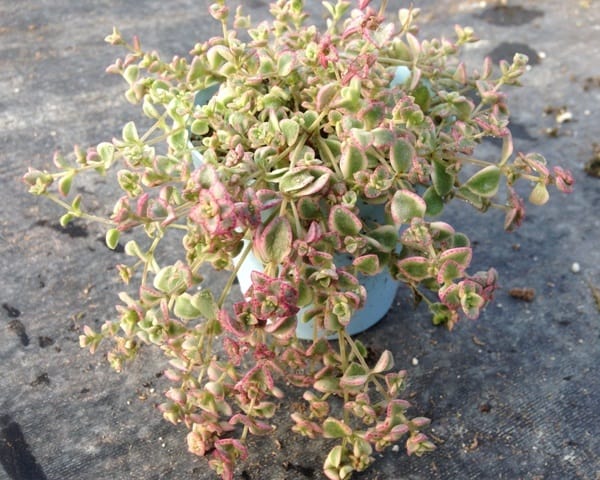 This succulent is known for its penchant for mat forming. The rosette-shaped grey-green leaves flushed with pink give it a unique appearance. It is ideal for those who love a pop of color in their succulents as opposed to monotones.
Check out Little Missy here.
17. Sedum rubrotinctum 'Jelly Beans'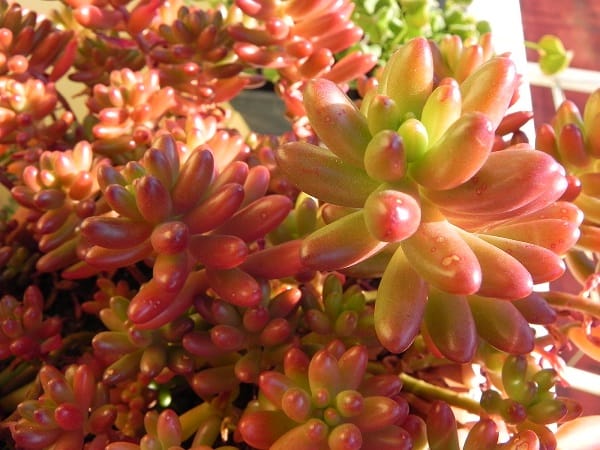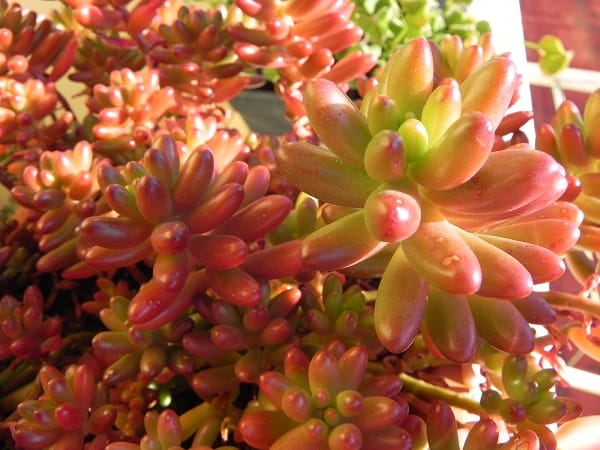 This succulent has leaves that metamorphose as per seasons. It turns reddish-bronze from green in the summer season. It is a fascinating plant that does well even when neglected. You can expect it to grow to a maximum of 20 cm with small flowers blooming in the winter.
Get this chubby succulent from Succulents Depot.
18. Sedum sieboldii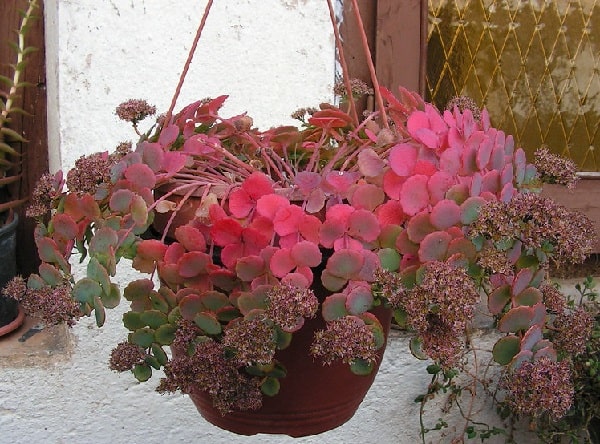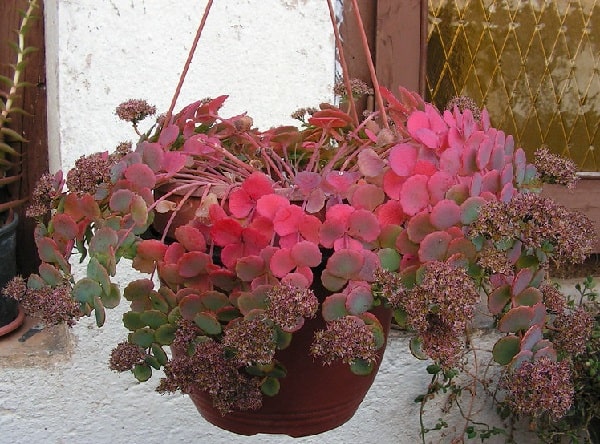 Coming from the Crassulaceae family, this is a flower-bearing succulent that makes any balcony or terrace look like a dreamland. It has icy, frosty leaves that are contrasted by bright pink flowers, together that create a magical appearance. It is also easy to maintain which adds to its appeal.
Order one here before it goes out of stock!
19. Sedum makinoi 'ogon'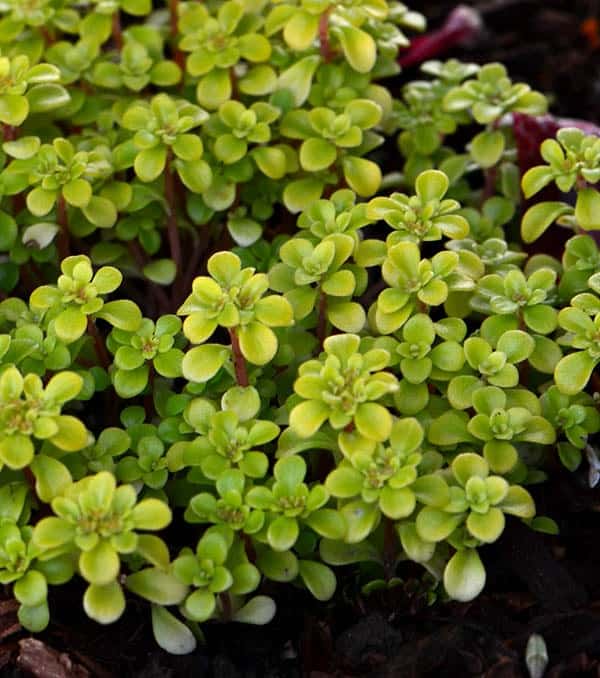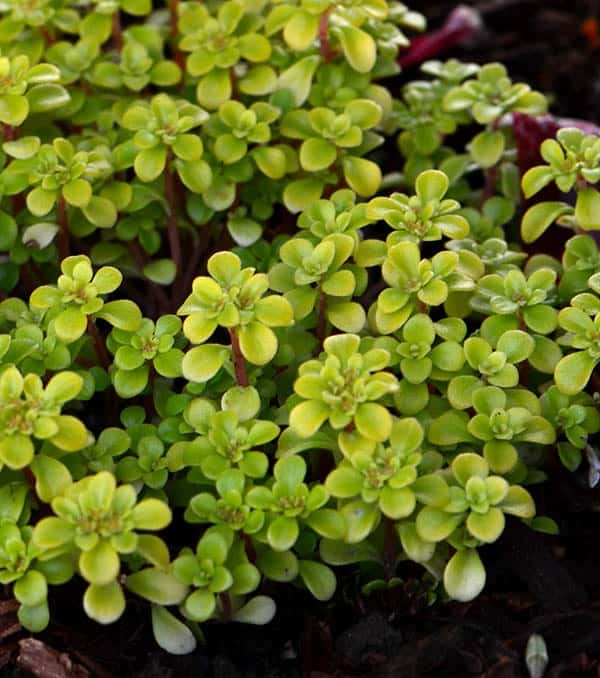 If you like bright colors and are looking for a chirpy succulent, this is the one you must go for. This succulent is known for its gleaming golden foliage that forms a dense mat creating a beautiful appearance. The yellow, small flowers that bloom in the summer make the plant a distinct beauty.
We got ours from this seller on Etsy.
20. Hindu Rope Plant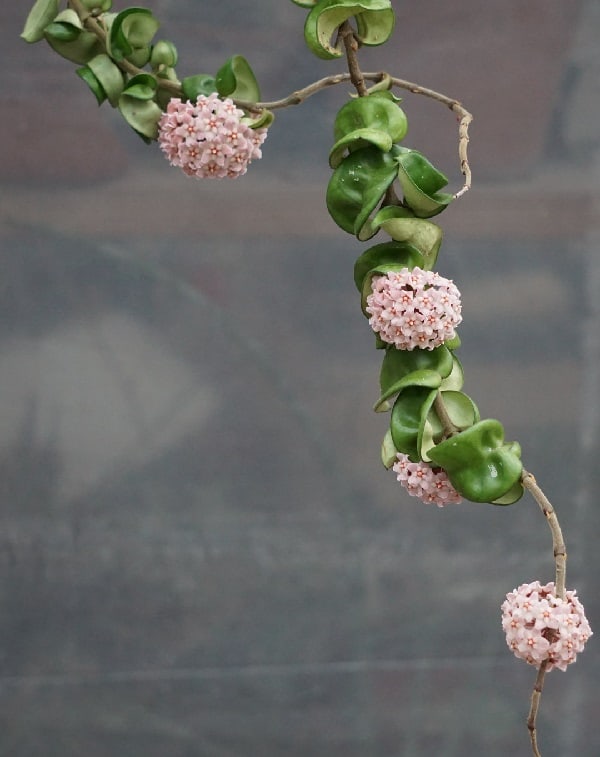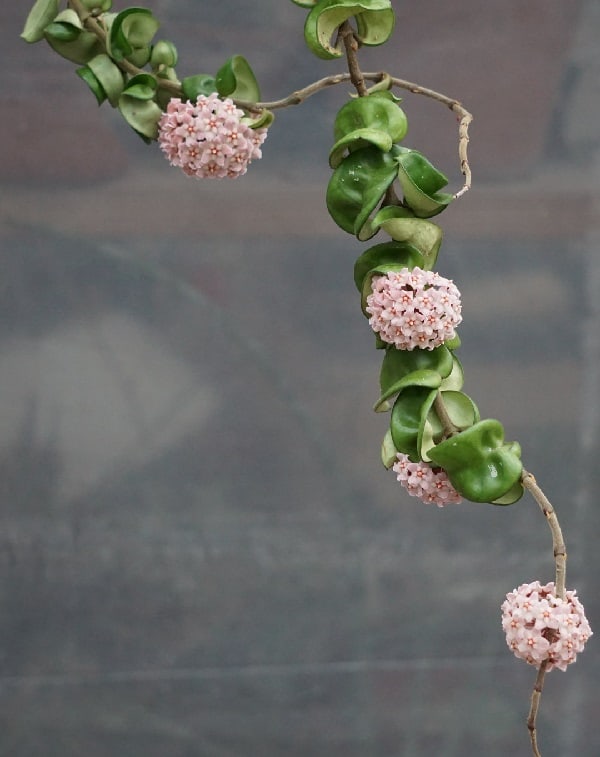 The Hindu rope plant is a semi-succulent plant variety that has green leaves strung together in the form of a rope. It is characterized by big pink flowers that look like knots in the rope, creating a unique tapestry. The trailing vine creates a beautiful appearance when hung from the balconies.
Reserve one for yourself here before you regret it…
21. Hoya obovata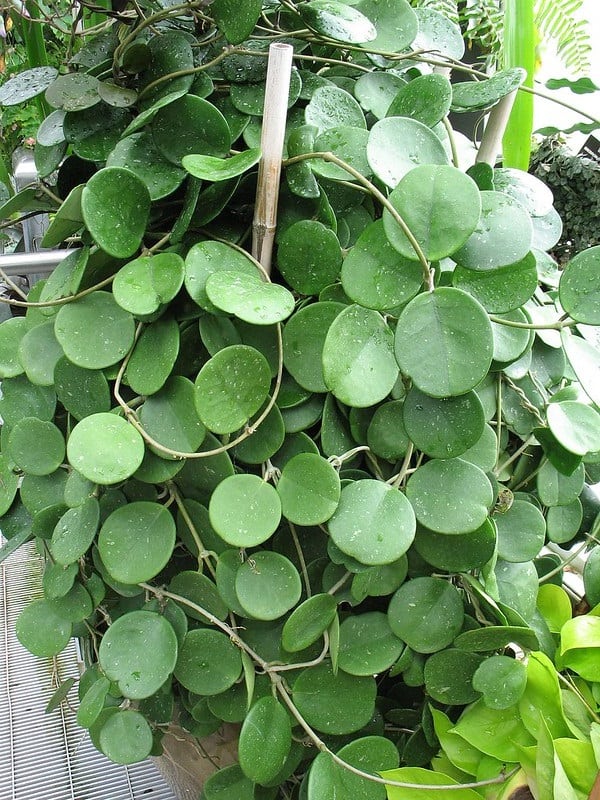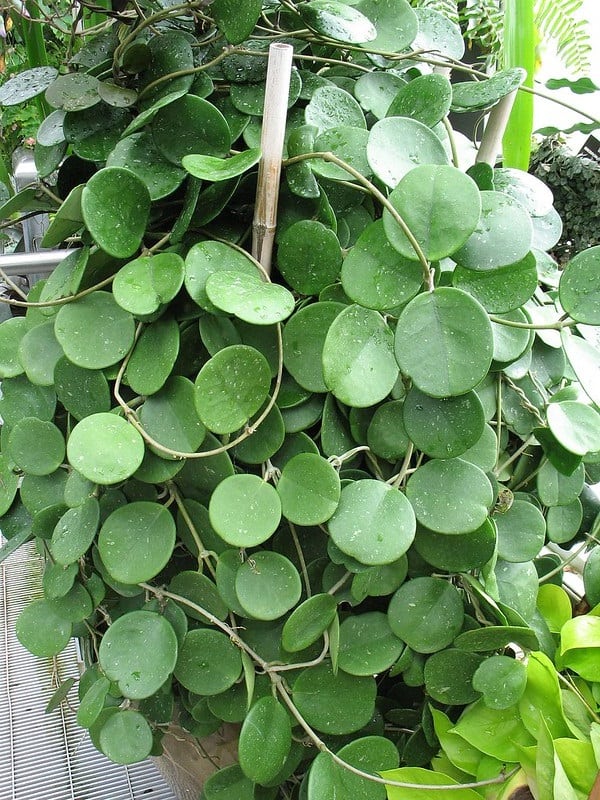 An interplay of green and silver makes this succulent a gorgeous addition to your personal space. The leathery leaves are soft to touch and once the plant has seen two-three years, it will lead to pink flowers adding another color to its delightful tapestry. You must never overwater this plant and make sure it doesn't get direct sunlight.
If you're looking to get a hoya obovata, we recommend this seller.
22. Ghost Plant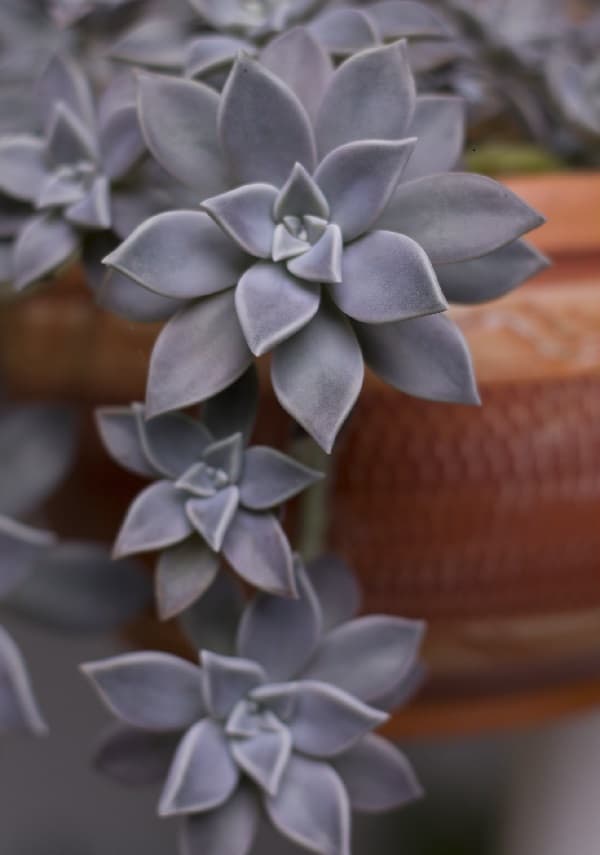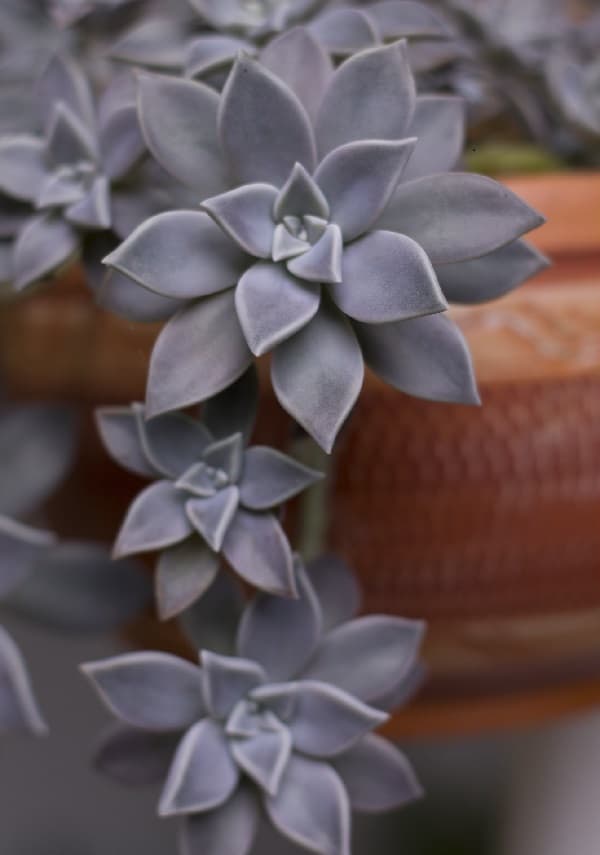 The ghost plant is a beautiful succulent that looks like a blooming flower in colors of grey and green. It is a plant that is used in several ornamental arrangements with people even going about opting for its fake versions.
However, the ghost plant is an easy succulent to grow and nurture and can be easily used as a hanging succulent. This is because they enjoy the sunlight. In fact, the sun can affect its leaves and the colors change in the proportion of light they receive.
Buy it online on Succulent Market.
23. Anacampseros rufescens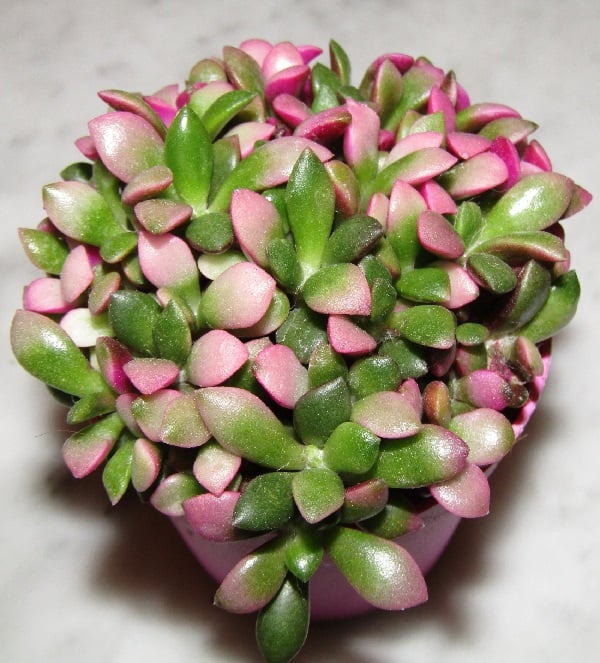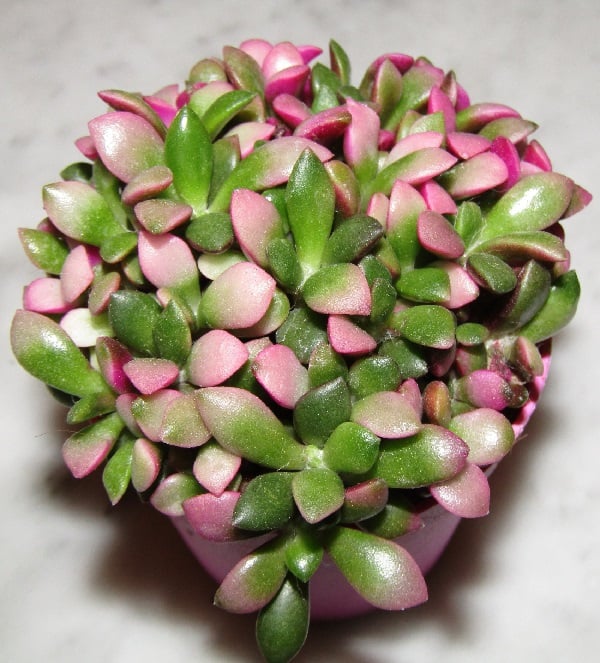 It is a slow-growing succulent that is known for its propensity towards forming dense mats. The leaves are green and purple. The combination imbues a unique appearance to this succulent. When you hang it on your patio or balcony, you will have heads turning.
It thrives in partial to full sunlight and doesn't require a lot of water. The needs are pretty basic and for the minimum requirements it has, this is unmissable.
Check it out at Leaf & Clay.
Hanging Succulent Plants FAQs
Here are a few commonly asked questions on caring for your hanging succulent plants. If you follow these, you will be able to maintain your succulents well for several years.
How Do You Hang Succulent Plants?
Hanging your succulent plants can make your balcony or terrace look like a dreamscape. Here are a few ways to do this.
Use a Wire Basket: These baskets are not only pretty to look at but also help the drainage of your succulents. You can find these baskets easily online or in stores.
Get Creative: Wreaths, frames and fabric pockets are perfect abodes for succulents that can then be hung on walls or roofs through ropes.
Go Evergreen: Terracotta pots have a unique charm and can be used to hang succulents taking the support of barbed wires. The typical pots also add a bit of contrast to the greens and pinks of succulents, adding to the charm.
How Do You Care for a Hanging Succulent?
The first step to caring for a hanging succulent is to listen to the individual plant's water, light and soil needs. This would ensure that the environment of the succulent is loving and nurturing thereby helping it to grow to its potential.
While buying the plant, you must check its requirements. Though these are somewhat similar, never fall for the myth that all succulents can be cared for in a similar manner.
Secondly, you must maintain a regular schedule for spraying your succulents with pesticides and fertilizers. It is crucial to keep your succulents clean and devoid of bugs.
Thirdly, while hanging your succulents, make sure you choose the right size of the pot, glass, or container. This will lead to its optimum growth and you would be spared the work of changing its container every now and then.
Can You Hang Succulents Outside?
Yes, you may hang your succulents outside as these plants have a penchant for warm, dry temperatures. In fact, some species of hanging succulent plants gleam in sunlight exuding even more gorgeousness.
A lack of sunlight can sometimes lead to your succulents withering which would be a sad sight. However, there are some varieties that are better suited for colder climates and hence, must not be kept outdoors.
Just as pleasure can be found even in the darkest of moments, greenery can be brought home by giving succulents a home. With little care and needs, they have much to offer. We hope the above varieties and the tips to care for them will be a good place to start.