Can You Eat Saguaro Fruit? These 5 Incredible Health Benefits of Saguaro Fruit May Interest You
The Saguaro cactus produces delicate white flowers about three inches in diameter. Once the flower is pollinated by a bird, it immediately begins to form the beautiful fruit of the saguaro. The fruit has a mild sweet taste. The small black seeds of the fruit give it a nutty flavor.
So can you eat saguaro fruits? You bet! In fact, in today's post, we'll tell you the 5 health benefits of eating saguaro fruits.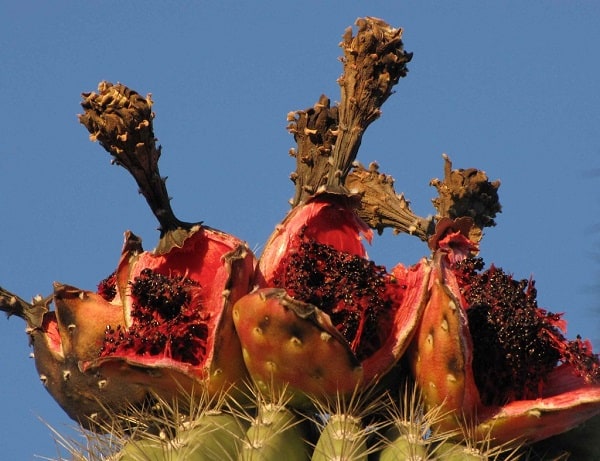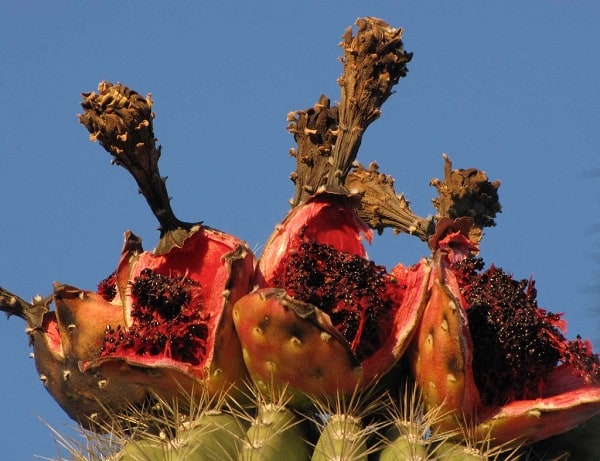 Saguaro fruit used to be a main food for certain Native American tribes, such as Pima and Papago, who dried, fermented and preserved it for year-round consumption. The fruits were also used in religious practices and in trade. Even today, it is a highly coveted fruit by native American tribes and is quite popular among people who know its immense health benefits.
Real also
10 Surprising Benefits of Succulents
Nutritional Value: Saguaro Cactus Fresh Fruit
| | | | |
| --- | --- | --- | --- |
| Calories | 167 | Sodium | 0 mg |
| Total fat | 5 g | Potassium | 0 mg |
| Saturated | 0 g | Total carbohydrates | 27 g |
| Polyunsaturated | 0 g | Dietary fiber | 0 g |
| Monounsaturated | 0 g | Sugars | 0 g |
| Trans fat | 0 g | Protein | 4 g |
| Cholesterol | 0 mg | | |
* The percentage of daily values is based on a 2000 calorie diet. Your daily values may be higher or lower depending on your calorie needs. The nutritional value of the fruit varies from season to season.
Health Benefits of Saguaro Fruit
Serving a great taste and satiety, saguaro fruit has several health benefits that are not well known. Some of the health benefits of saguaro fruit are detailed below:
Vitamin C
The vitamin C content in the fruit is extremely high. The vitamin has anti-aging properties that prevent premature wrinkles of the skin. Vitamin C also increases the functioning of the immune system and protects against cardiovascular disease, eye disease and prenatal health problems.
Hydrating properties
The fruit has vital nutrients that help rehydrate the body. This can be a blessing for people who get trapped in the scorching desert without water.
Vitamin B12
The fruit is rich in vitamin B12 that is needed to produce blood cells and keep the nervous system healthy. Vitamin B12 deficiency can cause anemia and negatively affect the nervous system. Vitamin B12 deficiency is very common in strict vegans and saguaro fruit is a great source of this vitamin for them.
Cure Rheumatism
The Seri Indians believe that saguaro fruit has the ability to treat rheumatism. They still use it for this purpose.
Dietary fiber
Saguaro's fruit is rich in fiber, which guarantees regular bowel movements. It also helps to keep the digestive tract in perfect working condition.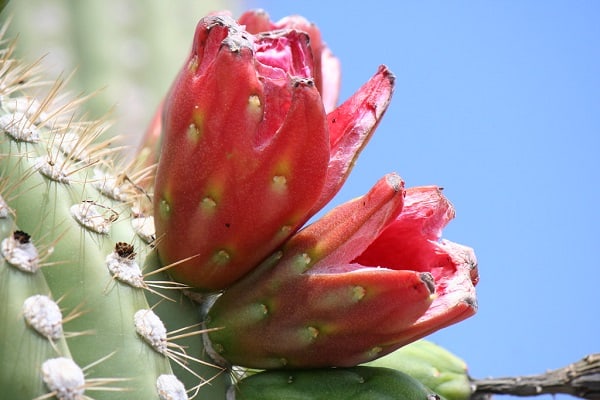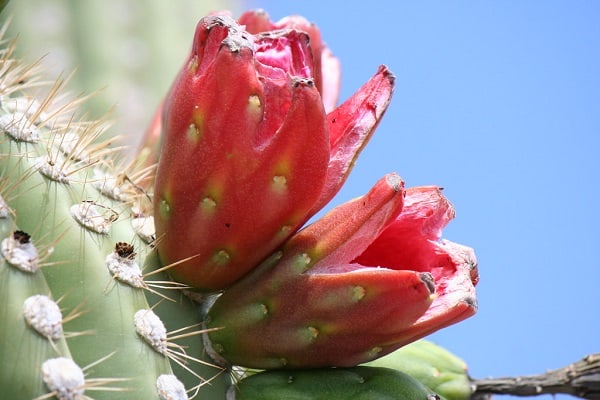 Quick and easy ways to include Saguaro fruit in your diet
Eat the fresh fruit or turn it into juice.
Let the fruit dry and enjoy it as dried fruits.
Make a reserve, jam or syrup from the fruit.
Saguaro cactus seeds can be dried and pulverized to use as flour or to make porridge.
Enriched with a distinctive flavor, the fruit has uses ranging from porridge to wine, and the use of seeds for oil. The saguaro plant can be used for splints, furniture, fences, or forage.
If you ever have the opportunity to visit the Sonoran desert, be sure to try the juicy fruit of the saguaro. And please share your comments and opinions by leaving a comment here.
What time of year do Saguaros bloom?
The flowering period for the Saguaro is usually from April to June. Some plants bloom only in late spring, while a small number of unusual individuals bloom in summer.
Very rarely do flowers appear in other months, then even in winter.