4 Tips To Pick The Best Rattan Patio Furniture That Complements Your Plants
Having a beautiful outdoor space at home is a dream come true for many homeowners. Aside from the aesthetic value it adds to the property, a livable spot outside can be an extension of your home that you can convert and enjoy however you like.


The patio, for example, can be spruced up in different creative ways so you can have a personal space where you can relax and spend time with friends or family on special occasions. Even a regular dinner night can turn into an extraordinary one if you choose to entertain in this comfy and cozy space.
For such reasons, many people constantly look for ways to elevate their patio's design and functionality. If you're one of them, an idea to consider is adding rattan patio furniture that's weather-resistant, durable, visually pleasing, and possibly cheaper than most outdoor furniture materials and types currently on the market.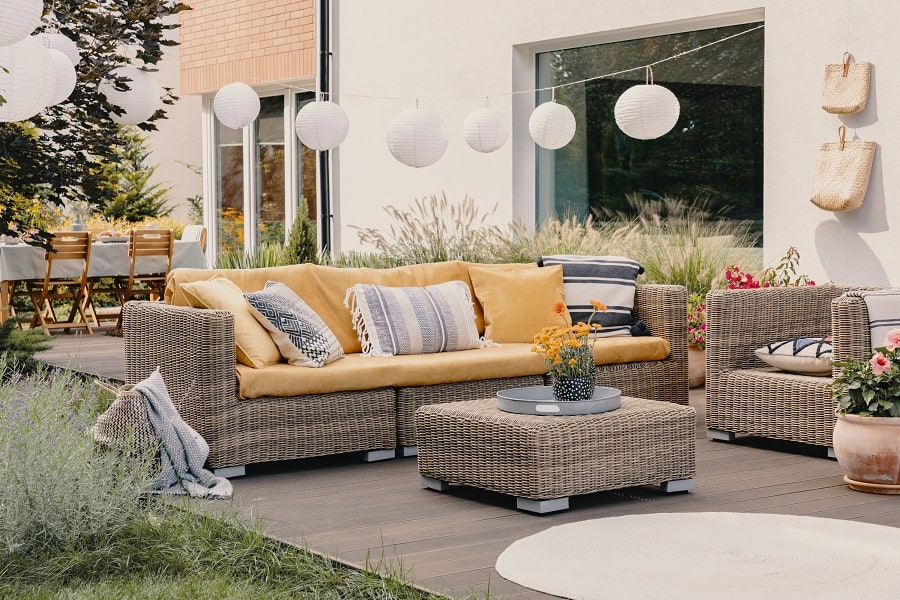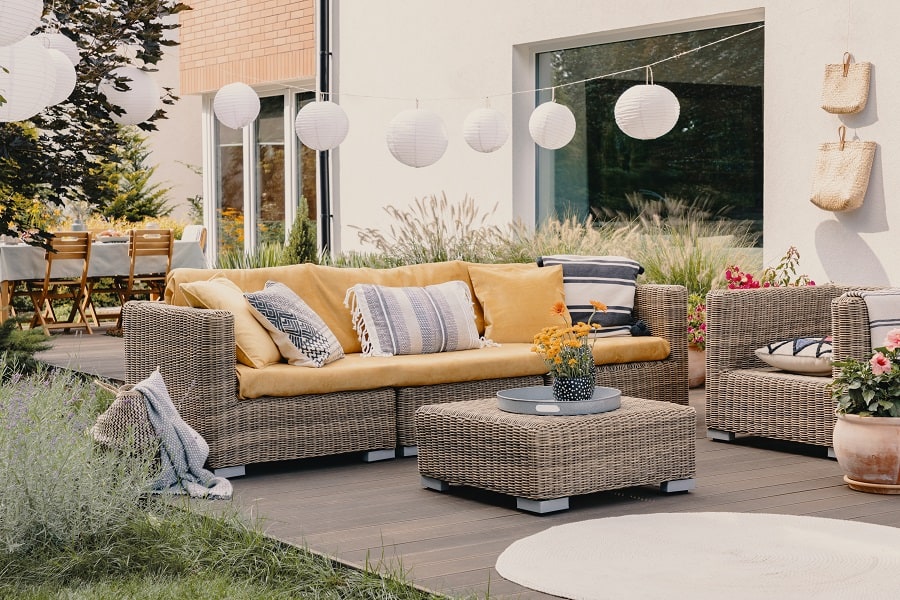 Styling Your Patio With Rattan Furniture
The good thing about rattan outdoor furniture is that it can naturally complement an open-air style and design. If you have a patio that you've filled with plants and other accessories, you'll find it easier to decorate using furniture pieces made from natural materials like rattan.
To add to that, here are some shopping tips you can take note of in order to pick the best rattan patio furniture that'd complement your plants:
1. Go For Rattan Day Beds
The organic appeal of rattan makes it effortlessly beautiful and perfect to complement greeneries and blooms in any outdoor setting. What's more, that type of furniture is available in most home improvement stores. If you prefer shopping online, you can buy rattan furniture at gardencentreshopping.co.uk and similar websites, and they'll deliver your order straight to your front door.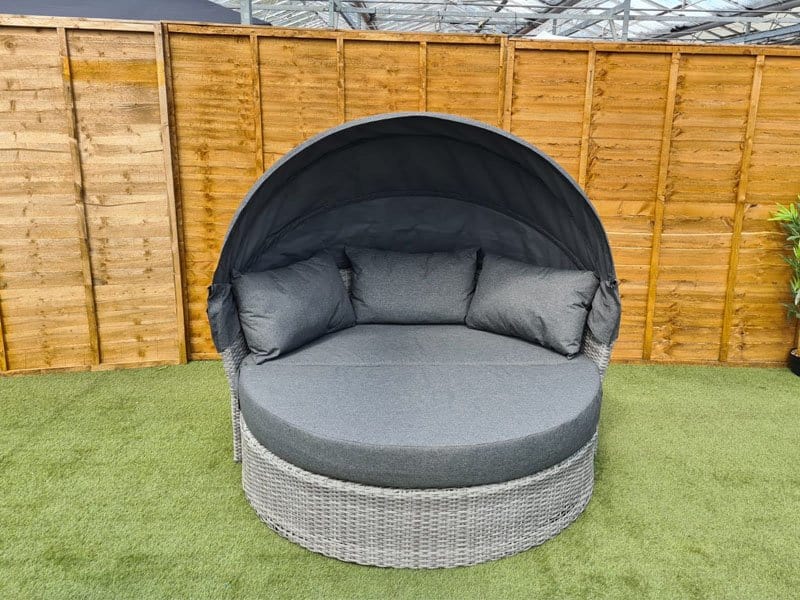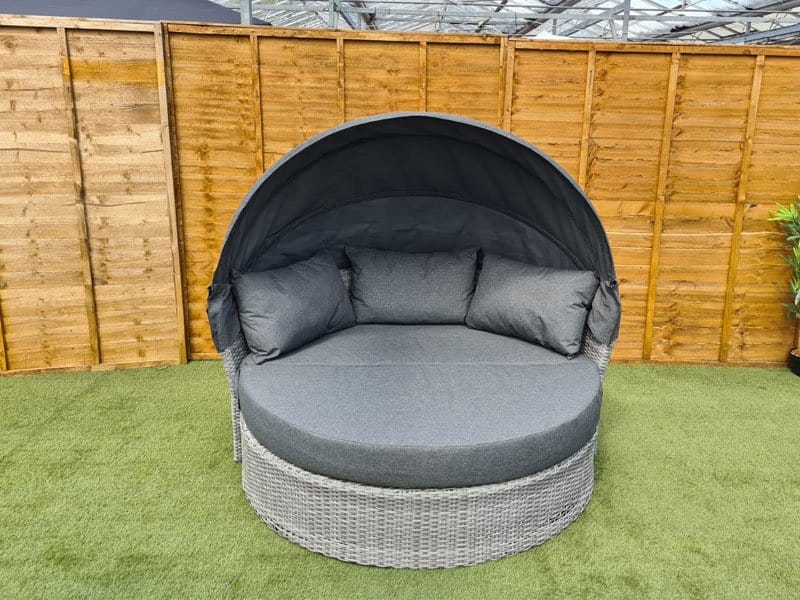 Rattan day beds, for example, aren't only comfy, weather-proof, and durable but also perfect for adding a luxurious look to your patio so you can always relax in style. Imagine spending a warm afternoon at your outdoor space, sipping on a cool drink, and lounging on a day bed that's specially made to spoil you. There's definitely no better way to make the most of your patio filled with plants and blooms.
2. Start With Neutral Colors For Your Rattan Bistro Sets
Decorating any given space is all about tonal balance. This means balancing different elements in a way that they all complement one another. If your goal is to create a lulling spot for your family, guests, and plants, a good starting point is to pick neutral colors when decorating the space.
Neutral colors like gray, taupe, ivory, and beige can make it easier for you to decorate the patio to complement plants and other furniture. These colors are adaptable, and you'll find it effortless to move things around whenever you feel like redecorating your outdoor entertaining area.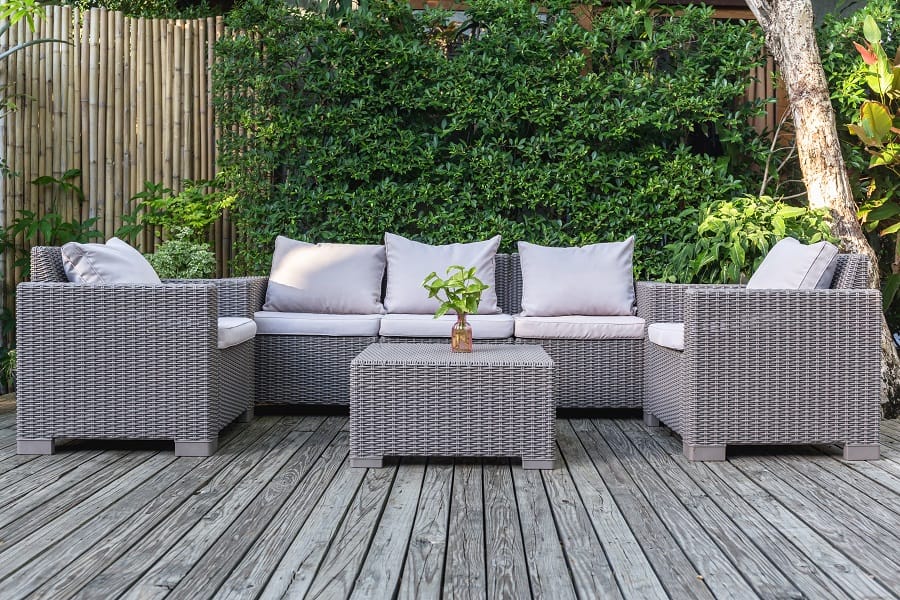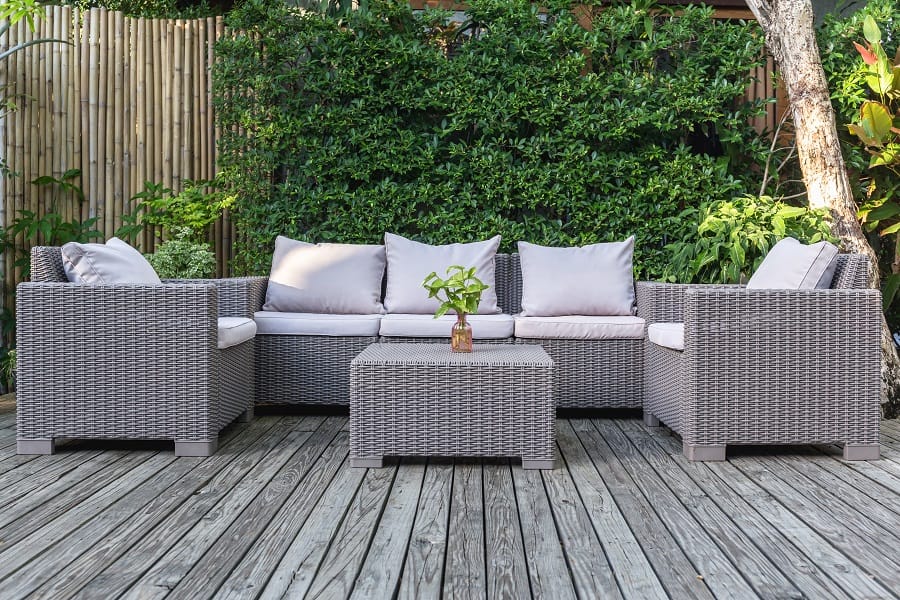 Dark brown is probably the most common color of rattan patio furnishings. However, you can also look more exhaustively if you want other unique colors such as gray or ivory. Alternatively, you may consider painting or staining your furniture if you can't find a supplier or store that sells the color you want. If you're from the UK and you're searching for a place where you can buy quality outdoor furniture such as bistro sets, a good UK site is RattanBistroSets.co.uk.
3. Go Light And Compact 
Keeping your patio décor and furniture pieces safe is one effective way of extending their life span. Most homeowners prefer to store those in the shed, garage, or basement when the winter season comes to protect them from damage.
While you may get easily tempted with beautiful and bulky rattan furniture, you also need to take note of the storage space you have. Should you find pieces that are stackable or can be easily disassembled and assembled when necessary, that's all well and good. What's more, look for lightweight rattan furniture so it won't be too difficult to move or carry it around when you need to.
4. Add Accessories And Other Elements
Aside from furniture pieces, there are accessories and other elements you can add to your patio to complement the rawness of rattan and the freshness of your plants. Cushions, throw pillows, storage shelves, and bolsters are just some of the options you have if you want to spruce up your patio even more.
Just make sure that anything you're adding to the space is weather-resistant and durable, especially if you live in a region with unpredictable weather conditions. To be safe, you can also invest in furniture covers that can protect your best rattan patio furniture and other accessories from rain, snow, or too much sunlight.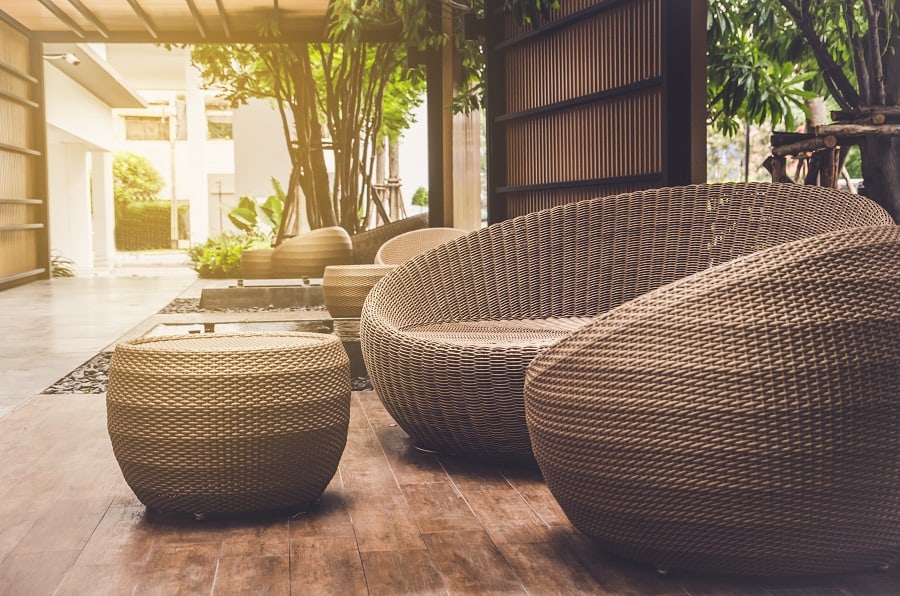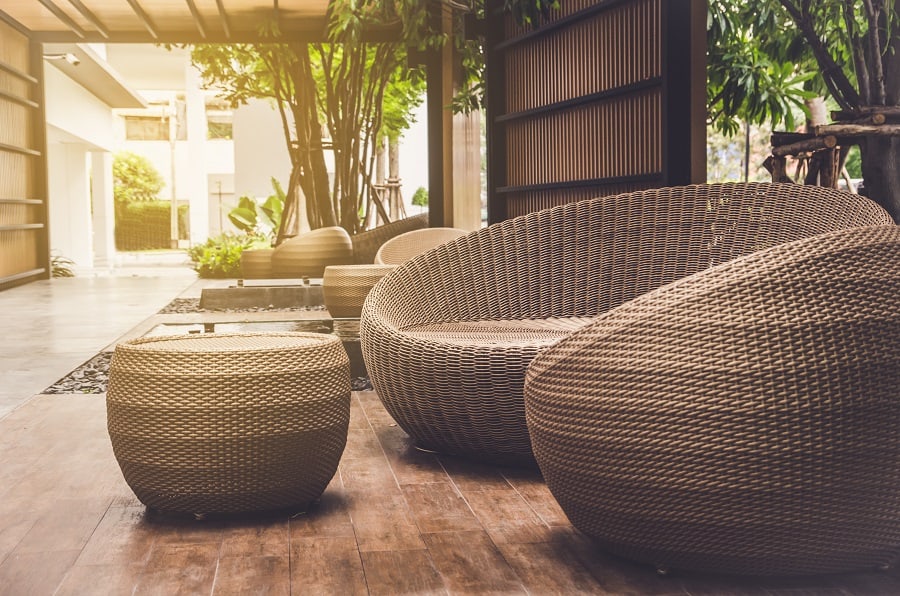 Conclusion
Rattan patio furniture can be an excellent addition to your beautiful outdoor space. This material's natural and laid-back appeal makes it effortless to complement plants and other elements in the garden or other outdoor areas where you want to have them.
To pick the best furniture pieces to go with your landscape, you can consider choosing them in neutral colors. Moreover, make sure they're light and compact to make it easier to move them around when necessary. Lastly, don't forget to add accessories and other elements that can heighten the aesthetic appeal of your patio.